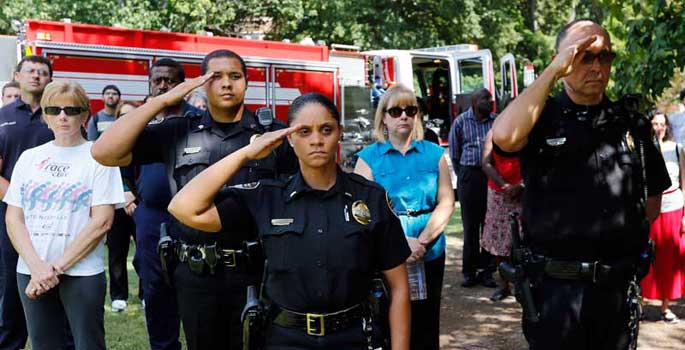 Members of the Vanderbilt community gathered for a moment of silence, prayers and reflection on the 11th anniversary of the tragic events of Sept. 11, 2001.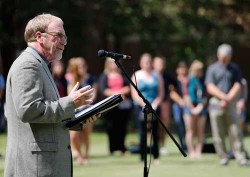 In attendance were students, staff and faculty, as well as members of the Vanderbilt University Police Department, Vanderbilt's Reserve Officers Training Corp, the Metro Nashville Fire Department and others.
Opening remarks were delivered by recently appointed University Chaplain Mark Forrester, followed by an interfaith prayer by Vanderbilt Interfaith Council President Aladine Elsamadicy and a reading by Vanderbilt Student Government President Maryclaire Maynard.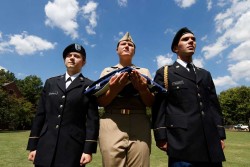 The Army and Navy ROTC did a presentation of colors and the Kirkland Hall bell ceremoniously rang four times, for the four commercial airplanes hijacked by terrorists on 9/11. Allan Cox, chair of the brass and percussion department at Blair School of Music, played "Taps."
Contact: Michael Zimmerman, (615) 322-2457
mike.zimmerman@vanderbilt.edu