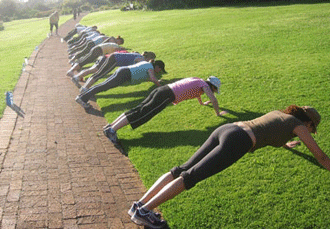 The Vanderbilt Dayani Center for Health & Wellness is offering an eight-week outdoor boot camp.
Boot camp is a high-intensity class featuring cardio drills and strength training exercises. The exercises include, but are not limited to, running, jumping, stair climbing, push ups, sit ups, lunges, squats and much more. All fitness levels are welcome.
The class will be held Mondays from 5 to 6 p.m. starting Sept. 17. The class will meet at the Dayani Center, then make its way over to the Peabody campus' Wyatt Building.
The cost for non-Dayani members is eight classes for $70. The cost for Dayani members is eight classes for $40.
To register or for more information, contact Katie Pomplun at (615) 322-4751.
Contact: Katie Pomplun, (615) 322-4751
katie.a.pomplun@vanderbilt.edu