Visiting Writers Series resumes this week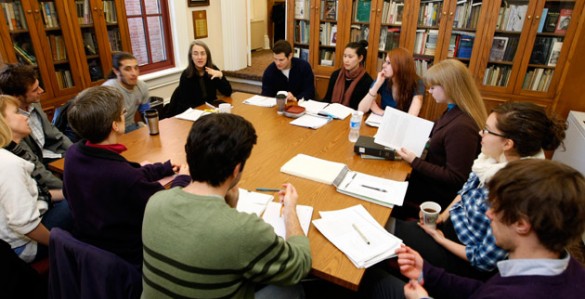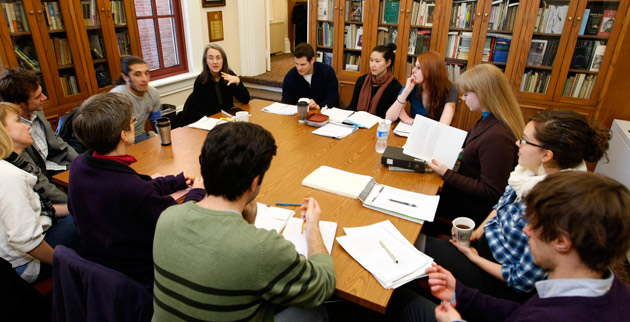 Vanderbilt's MFA Program in Creative Writing has been ranked among the top 10 programs in the country in a survey conducted by Poets & Writers magazine and reported in the September/October issue of the magazine.
Poets and Writers bases its 2013 rankings on a survey of students applying to MFA programs in the previous year.
"This wonderful program honors and extends Vanderbilt's lustrous history in creative writing," said Carolyn Dever, dean of the College of Arts and Science and professor of English. "I'm proud that we continue to attract some of the nation's most promising young writers and believe that of all the factors that draw these students, certainly none is more important than the distinction of the talented writers on our faculty."
The University of Iowa took first place in the report, followed by the University of Michigan and the University of Texas-Austin.
"We are pleased to see our relatively young program ranked among the top 10 programs in popularity," said Kate Daniels, professor of English and director of the program. "Moreover, for the third successive year Vanderbilt ranks first in the nation for selectivity. The number of applicants we receive continues to rise. In 2012, of 649 applicants, we admitted only six, three in poetry and three in fiction."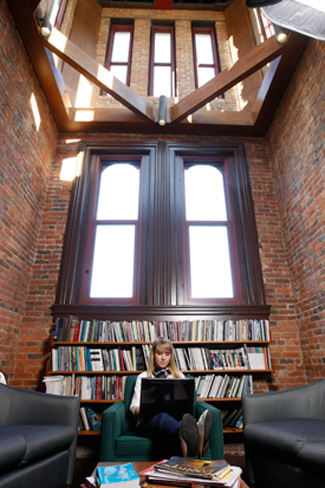 Poets and Writers notes that Vanderbilt's two-year program not only fully funds its MFA students, but that its class size is very small compared to other creative writing programs across the nation. Vanderbilt ranked third for its faculty-to-student ratio.
"Poets and Writers recognizes that we give our students teaching experience but that their teaching load is light," said Mark Schoenfield, professor of English and department chair. "That's a real plus for young writers who want to gain experience teaching poetry or fiction but not at the expense of their own writing time." The magazine also takes into account Nashville's low cost of living, which gives graduate student stipends more buying power than in other parts of the country.
Vanderbilt's prize-winning creative writing faculty includes fiction writers Tony Earley, Lorraine Lopez and Nancy Reisman; poets Mark Jarman, Kate Daniels, Rick Hilles, Beth Bachman and Sandy Solomon; and nonfiction writer Peter Guralnick.
"Another important characteristic of the MFA program is that students have the opportunity to learn from outstanding contemporary writers who visit campus as part of the Gertrude and Harold S. Vanderbilt Visiting Writers Series," Daniels noted.
The series, which is free and open to the public, resumes Thursday, Sept. 13, with a reading by Nikky Finney, winner of the 2011 National Book Award in Poetry. The reading, co-sponsored by the Dean of Students Office, is scheduled for 7 p.m. in Sarratt Cinema.
Finney, a South Carolina native whose parents were active in the civil rights movement, said in an interview with The Oxford American, "I've never been far away from the human rights struggle black people have been involved with in the South." Finney, a professor at the University of Kentucky, is a founding member of the Affrilachian Poets, a group of African American writers who live in the Appalachian region. The author of five books of poetry, she won the National Book Award last year for her most recent poetry collection Head Off & Split.
Other writers scheduled to visit this fall include:
Sept. 20, Jennifer Grotz, poet
Oct. 18, Dan Chaon, fiction writer
Oct. 25, Robert Wrigley, poet
Nov. 1, Adam Zagajewski, poet
Nov. 8, Tayari Jones, fiction writer
Nov. 15, Justin Torres, fiction writer
Nov. 29, Chase Twichell, poet
For more information, contact Margaret Quigley.