Media Inquiries
Latest Stories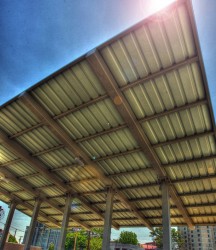 The effects of climate change will have widespread impact on the state, but there are opportunities to offset it by incorporating "climate-friendly" and "climate-resilient" actions into routine management decisions, say scientists from Vanderbilt, Oak Ridge National Laboratory, University of Tennessee at Knoxville, University of Memphis and the Tennessee Department of Health in a new report.
The report, commissioned by the Sustainable Tennessee Organization and titled Sustaining Tennessee in the Face of Climate Change: Grand Challenges and Great Opportunities, will be presented at Vanderbilt at 10:30 a.m. on Tuesday, Sept. 11.
In the report, researchers drew on data from global and regional studies to describe and project the effects of climate change on Tennessee's natural resources, infrastructure and public health, as well as identifying opportunities to address those issues sustainably.
Speakers will include opening remarks by Nashville Mayor Karl Dean, an overview of the report's findings by Benjamin Preston, senior research scientist at Oak Ridge National Laboratory, and a discussion about the way forward led by Mark Abkowitz, professor of civil and environmental engineering at Vanderbilt.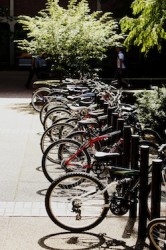 The event is invitation-only. Media wishing to attend should contact Liz Entman at (615) 322-NEWS.
What: Mayor Karl Dean and scientists from Vanderbilt and Oak Ridge National Laboratory will present the findings of a new report detailing the effects of climate change on the state and offering recommendations for a sustainable path forward.
When: Tuesday, Sept. 11, 2012, at 10:30 a.m.
Where: Vanderbilt Student Life Center. The Student Life Center is located on 25th Avenue S., across the street from the baseball field. Parking is available two blocks away at the 25th Avenue Garage, at the corner of 25th and Highland Ave.
[campusmap]