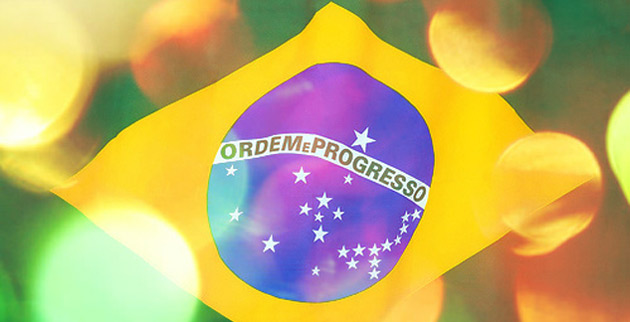 Multiple opportunities to experience Brazilian art and culture and learn about outstanding research collaborations between faculty at the University of São Paulo and Vanderbilt are all part of this year's expanded Brazil Week celebration, Sept. 3 through 7 on campus.
During Brazil Week, which is co-sponsored by the Center for Latin American Studies and the Vanderbilt International Office, Vanderbilt is hosting an interdisciplinary group of faculty from the University of São Paulo, one of the university's collaborative research partners. The professors' visit coincides with Brazilian Independence Day on Sept. 7.
"With the visiting Brazilian faculty on campus, we thought this would be an excellent time for events that include capoeira, which is a Brazilian martial art dance, acclaimed films, poetry, music  and even a futebol (soccer) tournament," said Carolyn Miller, assistant director of the Vanderbilt International Office. She emphasized that the activities are educational as well as entertaining for the Vanderbilt community.
A sampling of the events:
Sarau: A Night of Poetry and Song, followed by a screening of O Palhaço, a comedy by Selton Melo, 6 p.m. Sept. 3, at the Bishop Joseph Johnson Black Culture Center;
Chemical Biology Seminar with Ohara Augusto of the Chemistry Institute of the University of São Paulo, 12:15 p.m. Sept. 4, at 1220 MRBIII;
Futebol tournament, 5:30 p.m. Sept. 4, on Alumni Lawn with a Southern barbecue to follow;
"Collective Practice in Contemporary Brazilian Art," lecture by the University of São Paulo's Mario Ramiro, 4 p.m. Sept. 5, at the Ingram Studio Arts Center, Room 220;
"Education in Brazil," with presentations by Peabody faculty and colleagues from the University of São Paulo, 9:30 a.m. Sept. 7, at the Wyatt Center, 050-3;
Capoeira, demonstration of traditional Brazilian martial arts dance, 12:30 p.m. Sept. 7, Commons Center Lawn (rain location Commons Center Multipurpose Room).
For more information, email carolyn.miller@vanderbilt.edu or claire.p.gonzalez@vanderbilt.edu.