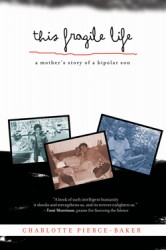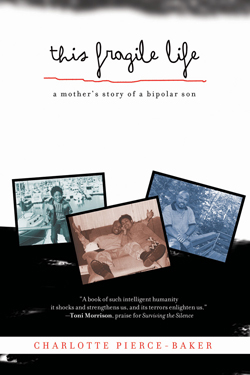 Charlotte Pierce-Baker will give two upcoming readings of her acclaimed memoir This Fragile Life: A Mother's Story of a Bipolar Son.
Pierce-Baker, a professor of women's and gender studies and of English at Vanderbilt, will appear at 6:30 p.m. Monday, Sept. 10, at Parnassus Books. The bookstore is located at 3900 Hillsboro Pike,
 Suite 14, in Green Hills.
She will read for students, faculty and Nashville neighbors at 2 p.m. Saturday, Sept. 15, at Barnes & Noble at Vanderbilt.
Learn more about This Fragile Life and watch a video interview with the author.
Contact: Charlotte Pierce-Baker
c.pierce-baker@vanderbilt.edu