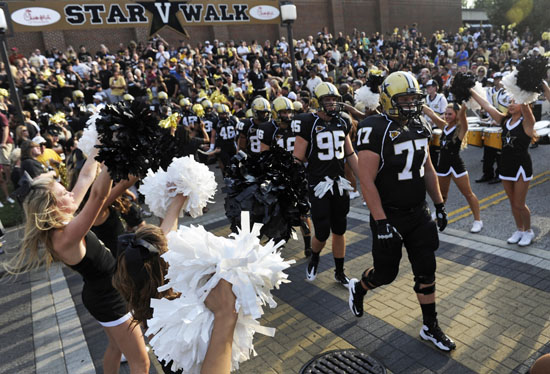 All of the free Employee Celebration tickets for the Commodore's first home football game on Sept. 15 have been allotted. But you may not be out of luck:
Any unclaimed football tickets will be available on a first-come, first-served basis beginning at 11:45 am on Saturday, Sept. 15, at the Employee Tailgate Ticket Tent.
All game attendees, regardless of age, must have a ticket to get admitted to the stadium.
Remember that you must show your Vanderbilt faculty or staff ID card to pick up your tickets.
Kickoff is scheduled for 11:30 a.m.
Before the game, stop by the 2012 Vanderbilt Employee Tailgate from 9:30 to 11:30 a.m. at Rob Roy Purdy Field (adjacent to the Student Recreation Center on 25th Avenue South) for pre-game family-friendly fun.
Contact: Midori Lockett, (615) 322-4493
tailgate@vanderbilt.edu