Media Inquiries
Latest Stories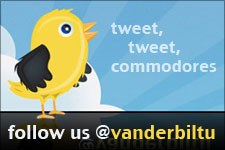 We love hearing from our fans, friends and followers, and we have some very vocal ones on Twitter. Below are just a few of our favorite tweets from the past week.
Be a part of the conversation – follow @VanderbiltU today.
---
---
You can follow more Vanderbilt social media at social.vanderbilt.edu.