Fall Faculty Assembly is Aug. 23
Aug. 22, 2012, 11:38 AM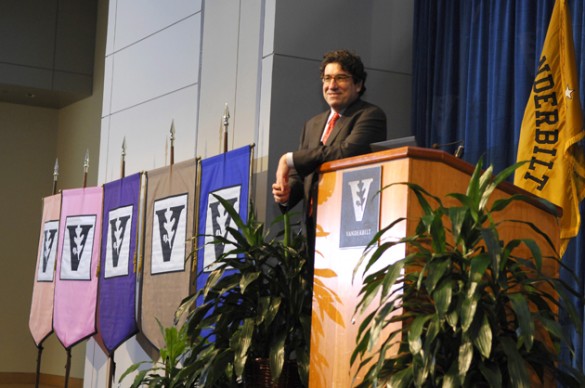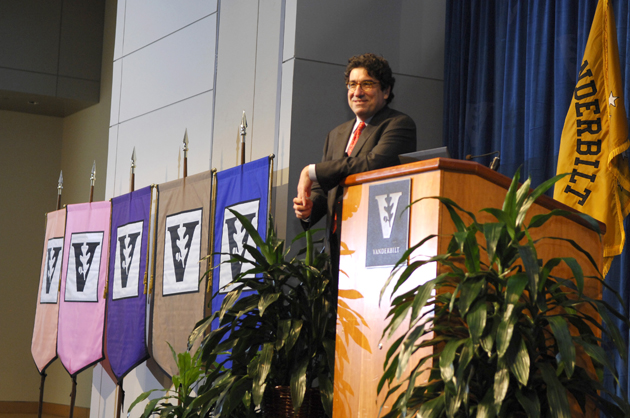 The annual Fall Faculty Assembly is scheduled for 4:10 p.m. Thursday, Aug. 23, at the Student Life Center.
Opening remarks will be provided by Faculty Senate Chair Salvatore March. David Furbish, professor of earth and environmental sciences, will give the faculty presentation, titled "The Statistical Physics of Earth's Sediment: An Imagined Conversation with Hans Albert Einstein."
Chancellor Nicholas S. Zeppos will present several of the university's highest honors to faculty, including the Earl Sutherland Prize for Achievement in Research, the Thomas Jefferson Award and the Chancellor's Awards for Research. He also will recognize professors celebrating 25 years of service to the university and deliver his bi-annual address.
A reception will follow at 5:15 p.m.
Contact: Lori Hemmer, (615) 347-9549
lori.hemmer@vanderbilt.edu