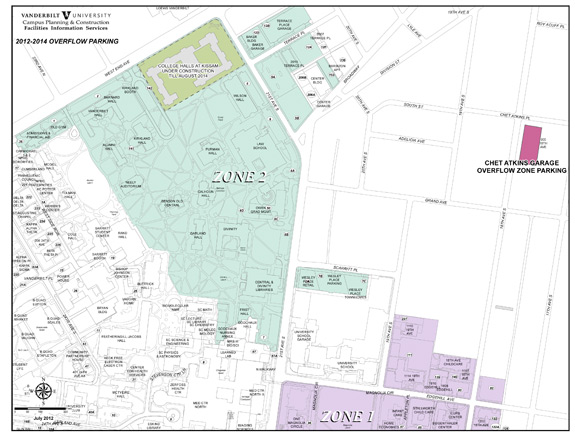 Vanderbilt Traffic and Parking has announced the opening of an additional parking location for employees.
Chet Atkins Garage, located at the corner of 18th Avenue South and Grand Avenue, will provide 50 parking spaces and serve as overflow parking for all zones during the College Halls at Kissam construction. Though Traffic and Parking does not anticipate there to be a shortage of spaces, employees are encouraged to park in the garage if necessary.
Any zone permit will be valid to park in the spaces numbered 55-79 and 235-259. Signage will be posted directing employees to those blocks of spaces.
Traffic and Parking will continue to monitor supply and demand trends and keep the campus informed of any additional changes if they need to be made.
For questions or additional information, contact the Office of Traffic and Parking at (615) 322-2554.
Contact: Lance Hale, (615) 322-2554