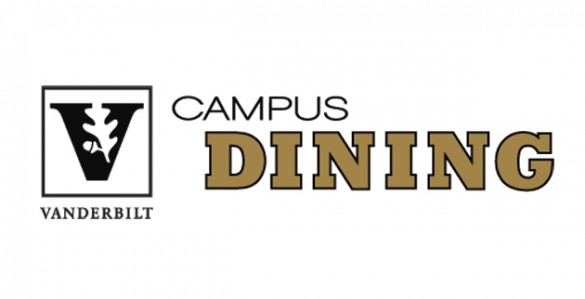 Food brings people together, creates a sense of place and a feeling of kinship. It sustains not only our bodies, but also our communities and environment.
Nowhere are these sentiments more evident than Vanderbilt Campus Dining. Formerly Vanderbilt Dining Services, Vanderbilt Campus Dining is rolling out a new name and an updated mission.
Vanderbilt Campus Dining is highly decorated and the winner of many prestigious awards within the food service industry, including "Best On-Site Food Service Operation in the Nation," "Best Food Service Operator," the prestigious Ivy Award and many more.
"We take our role as builders of community seriously, and we do so with delicious, fresh, wholesome foods," Vanderbilt Campus Dining Director Camp Howard said.
In addition to the name change are changes at Rand Hall. Vanderbilt Campus Dining has worked diligently in recent months with the Dean of Students Office, student groups, local design firms and food service con­sultants to renovate and reprogram the Rand Dining Center.
In an effort to create a more user-friendly environment, Chef James Bistro and the main side of Rand will become one con­tiguous space, centered on a new expanded salad bar. The new design will increase the variety and flexibil­ity of food options and improve traffic flow. The renovation as well as the expan­sion of dining options, seat­ing and student convenience were designed with the Vanderbilt student in mind. The goal is to benefit the entire student, faculty and staff population in a central location with a more community-based atmosphere.
The redesigned Rand Dining Center will open in August, followed by a grand opening celebration and the opening of two new food venues located in the former bookstore space after fall break.
Vanderbilt Campus Dining's mission includes providing excellent food at the highest levels of quality, value, convenience and service. "You will see an even more concentrated focus on food quality and service," Howard said. "With new facilities, a new logo and a re-invented brand come a refreshed attitude of exceptional food and service."
Campus Dining's team comprises several award-winning certified chefs and food service professionals with years of varied experience. "Our chefs have the credentials and creative freedom to create flavorful menus specifically for our Vanderbilt community using fresh, local and sustainable products," Howard said.
Contact: Julie Crider, (615) 322-1877
julie.crider@vanderbilt.edu