Vanderbilt's 2012-13 parking map will be the first campus publication to carry the Forest Stewardship Council TM (FSC ® ) certified mark and will be printed on paper containing 50 percent recycled content and 30 percent post-consumer waste.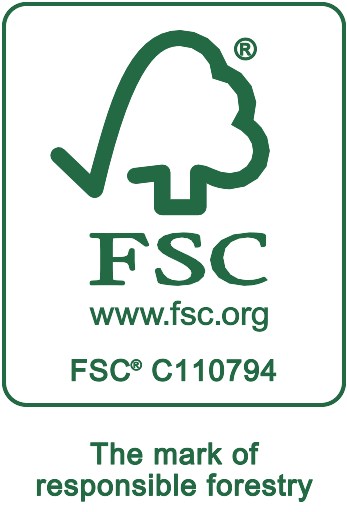 With more than 13,000 copies printed each year, the parking map is one of the most visible documents on campus. The map is designed by Creative Services, produced by the Office of Traffic and Parking and printed by Printing Services. The next FSC-certified document will be Vanderbilt's admissions viewbook.
"FSC certification is the gold standard of programs designed to promote total transparency in the use of sustainable materials and their processing within the paper and printing industries," said Tom Fox, director of Vanderbilt Printing Services, which became FSC Chain of Custody certified in late April.
"FSC certification is important to ensure the publication has been produced with as little negative impact on human health and the environment as possible," said Andrea George, director of Vanderbilt's Sustainability and Environmental Management Office. Going forward, 99 percent of Vanderbilt's printed pieces will be FSC-certified.
"Our partnership with Printing Services means the Vanderbilt community can be confident that best practices are followed in the production of their printed pieces," said Judy Orr, assistant vice chancellor for Creative Services.
In addition to bearing the FSC label, each certified publication indicates the amount of recycled content it contains and marks the piece as recyclable. "A critical part of the sustainability effort is getting used publications back into the paper-making cycle. To produce recycled paper, we all must faithfully use the recycle bins," Orr said.
Established in 1993 as a response to concerns over global deforestation, FSC is an independent, non-governmental, not-for-profit organization established to promote the responsible management of the world's forests.
To read Vanderbilt's Environmental Commitment Statement or to learn more about Vanderbilt's sustainability efforts, visit SustainVU.
For more information, contact:
SustainVU – Andrea George, (615) 322-2057
Printing Services – Tom Fox, (615) 936-4544
Creative Services – Judy Orr, (615) 322-0517