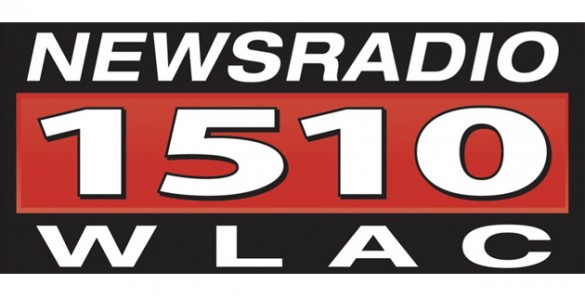 Commodore football and men's basketball games will be carried on one of the nation's strongest radio signals, following a flagship agreement announced between Vanderbilt Athletics and Nashville's NewsRadio 1510 WLAC.
Starting with the Commodores' important Southeastern Conference clash against South Carolina on Aug. 30, all Vanderbilt football and men's basketball games will air on a flagship that boasts one of the most powerful evening signals on the radio dial. NewsRadio 1510 WLAC can be heard throughout middle America, from Southern Canadian provinces to the Gulf of Mexico.
View a map of the WLAC coverage area
The new flagship agreement was announced today jointly by Vanderbilt Athletics, its multimedia rights holder IMG College and Clear Channel Media & Entertainment (CCM+E), one of America's largest mass media companies. NewsRadio 1510 WLAC is one of five popular stations operated by CCM+E from its Music Row studios.
"We are extremely excited to announce this partnership with Clear Channel and specifically with NewsRadio 1510 WLAC," Vanderbilt Vice Chancellor and Athletics Director David Williams II said. "[rquote]Due to the station's strength of signal and commitment to carry all of our programming for football and men's basketball, we have a tremendous opportunity to grow the footprint of Vanderbilt Athletics, both across the Middle Tennessee region and beyond."[/rquote]
The multiyear agreement with NewsRadio 1510 WLAC comes mere days after the sale of Vanderbilt's former broadcast partner of two years, WRQQ of Nashville. The station relinquished broadcast rights to Vanderbilt Athletics when it changed to a format in early July emphasizing national programming.
"We are absolutely thrilled NewsRadio 1510 WLAC will be the official flagship station home for Vanderbilt football and men's basketball for the next five years," CCM+E Nashville Vice President/Market Manager Dan Endom said. "We're certain that this partnership will contribute to the growth and extension of two highly regarded heritage brands. The Vanderbilt football and men's basketball programs will not only air on 1510 WLAC, but will be promoted through all of Clear Channel Media and Entertainment Nashville's platforms, which include five broadcast radio stations, websites and events."
NewsRadio WLAC 1510, one of Music City's legendary radio signals with post-World War I roots, will air all radio programing related to Vanderbilt football and men's basketball, including game broadcasts and weekly coach's call-in shows starting Thursday, Aug. 23. The daily "Commodore Update" with play-by-play announcer Joe Fisher will return to mornings starting next week on WLAC's drive-time programming.
"I am absolutely ecstatic that one of the iconic radio stations not only in Nashville but in the country is now our flagship station. What a tremendous partnership this will be for Commodore fans far and wide," Fisher said.
Historically, NewsRadio 1510 WLAC has been a ratings leader and media anchor in the Middle Tennessee market. Created in 1926 by the Life and Casualty Insurance Company, WLAC quickly became Nashville's CBS Radio affiliate, then pushed its signal to 50,000 watts in the 1940s to focus on rhythm-and-blues and Top 40 formats. In 1980, WLAC became one of the first stations in the South to adopt a news talk format and helped introduce the region to sports talk. Today, 1510 WLAC airs several highly successful talk radio shows, including Sean Hannity, Rush Limbaugh and Glenn Beck. The station's morning drive show features popular Nashville host Steve Gill.
The signal strength of NewsRadio 1510 WLAC is most evident at night. While the station's range is Middle Tennessee and Southern Kentucky during the day, it greatly expands at night, with residents of more than 25 states receiving the signal.
With more sporting events scheduled in the evening, Vanderbilt officials believe WLAC's expansive night signal will consistently push Vanderbilt's athletic brand into more homes than ever before.
In addition to NewsRadio 1510 WLAC, Clear Channel's Nashville stations include highly successful country station The BIG 98 WSIX; hip hop/R&B WUBT FM 101.1 The Beat; contemporary hit radio WRVW FM 107.5 The River; and classic rock WNRQ FM 105.9 The Rock. Clear Channel Media and Entertainment, with its 237 million monthly U.S. listeners, is the leading media company in America with a greater reach than any radio, digital or television outlet.