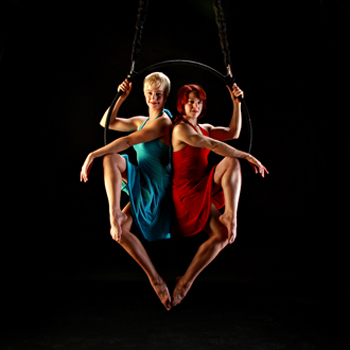 The second annual Sideshow Fringe Festival – featuring theater, dance, puppetry, spoken word, film, visual arts and more – is scheduled for Aug. 2-5 at several locations in the Vanderbilt area. The festival is presented by Sideshow @ Actors Bridge, and Vanderbilt and Belmont-Hillsboro Neighbors, Inc. are among the sponsors.
The festival unites progressive art with adventurous audiences for live presentations with an emphasis on innovation. Dance, music, puppetry, aerial arts, juggling, circus arts, spoken word, poetry, performance art and more will be showcased in multiple venues, including some free outdoor events and family friendly offerings.
Performances include:
View the complete festival schedule.
The festival will be housed in the Bongo Java After Hours Theatre, the Belcourt Theatre and an outdoor stage on Compton Avenue sponsored by Belmont-Hillsboro Neighbors, Inc. Other venues include Belmont University's Troutt Theatre, Black Box Theatre and Little Theatre and a storefront stage at Edgehill Village.
Performances will range in running time from 10 to 90 minutes, encouraging audiences to see multiple shows in one day or to visit restaurants and merchants while strolling by street performances and hands-on art making.
Tickets
Tickets to each event are $10, plus a one-time purchase of the $5 Fringe button, which is required for entry to the festival. The $5 Fringe button allows guests to purchase tickets to any Fringe show over the four-day festival and gain access to special events and discounts from local businesses.
Proceeds from the Fringe buttons go to cover festival expenses and to facilitate outdoor free programming and workshop series. Fringe six packs also are available. All purchases can be made online or at the venues during the festival.
Outdoor festival activities are FREE to the public.
Contact: Jessika Malone, (615) 460-5503
nashvillesideshow@gmail.com