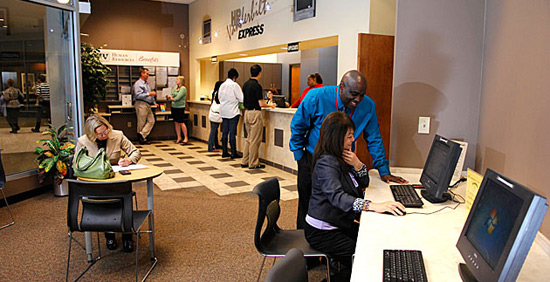 Human Resources announces two new, enhanced HR Express locations at Medical Center North and the Monroe Carell Jr. Children's Hospital at Vanderbilt. Starting Aug. 1, employees can get assistance with human resource needs and take advantage of discounts and offerings from the Commodore Concierge service. The new HR Express locations will be at the sites formerly occupied by Vanderbilt Valet. In addition, a Vanderbilt Health One Hundred Oaks site will open Aug. 20.
Commodore Concierge services include:
RTA/Music City Star tickets*

Regal Cinemas discounted movie tickets*
Stamps and metered mail*
Gift cards*
Referrals to vendors offering Vanderbilt employee discounts
Resuscitation Program Book check-in and check-out
Notary service (by appointment only)
Toner and battery recycling
Pick-up location for Health Plus giveaways
Service awards pick-up location. The MCN office will continue to be the pick-up location for employees celebrating anniversaries.
Additional services will be added in the future.
* Methods of payment include credit/debit cards, cash and the Commodore Card.
HR Express services include:
Beneficiary Change Form
Personal Information Change Form
Tuition Benefits Form
Dependent Information Change Form
New Employee Information Form
General information about benefits, payroll and new hires
The Medical Center North location is open Monday-Friday, 8 a.m.-4:30 p.m. The Vanderbilt Children's Hospital location is open Tuesday, Wednesday and Thursday, 8 a.m.-4:30 p.m.
Coming soon! HR Express with Commodore Concierge service will open Aug. 20 at Vanderbilt Health One Hundred Oaks. Hours will be 11 a.m.-1 p.m. on Tuesdays and Thursdays.
Contact: Employee Service Center (615) 343-7000
human.resources@vanderbilt.edu