Migration of email mailboxes begins July 16
Jul. 10, 2012, 3:22 PM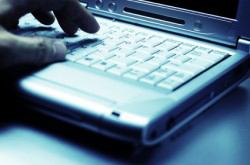 Migration of mailboxes for the Vanderbilt community will begin July 16. Users who do not use mail archive are moving to Vanderbilt's new enterprise email system, Vmail (Exchange 2010). Archive users will be migrated to a different Exchange 2007 mail server until the archive environment is upgraded to be compatible with Exchange 2010.
Users will receive a communication one to two weeks prior to their migration date notifying them of the date of migration. Once they receive this communication, if a user feels there is a reason to postpone their migration, a request should be sent to ExchangeMigrations@vanderbilt.edu.
The migration to Exchange 2010 is an online mailbox migration that allows users access to their mailbox during migration.
Important migration information:
Web access to Vmail is also available at https://email.vanderbilt.edu.
Any mail sent is queued in the outbox and delivered to the recipient when migration is complete.
Email client configurations are available at http://its.vanderbilt.edu/Vmail/clients.
Recommended clients for the best integration with Vmail are Microsoft Outlook 2007 or 2010 for Windows, and Outlook 2011 for Macintosh.
Manually configured email clients (i.e. Mac Mail, etc.) should be reconfigured to use email.vanderbilt.edu after the mailboxes migrate to Exchange 2010.
Mobile devices/smart phones may need to be reconfigured or reset. Instructions for configuration can be found here on the ITS web site.
For a more extensive list of release notes for Exchange 2010, visit http://its.vanderbilt.edu/vmail/exchange-2010-release-notes.
No adverse effects are expected; however, if you experience any issues after the migration, please use your normal support channel.
Contact: Catherine Crimi, (615) 343-6510
catherine.a.crimi@vanderbilt.edu