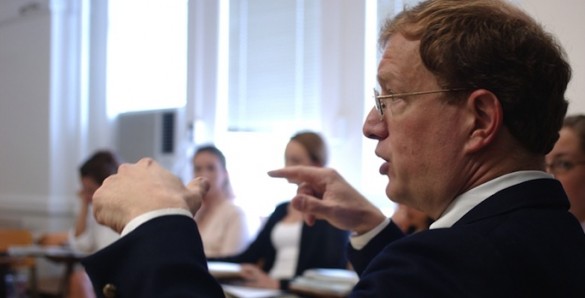 A unique graduate school program for working adults at Vanderbilt University is accepting applications for the fall 2012 semester.
The Master of Liberal Arts and Science Program (MLAS) will be offering courses spanning history, writing, philosophy and media studies. The program, which costs about half the tuition as a standard Vanderbilt course, is open to college graduates who complete an application process and are accepted. Further discounts are available to Vanderbilt employees.
"This program is the chance for people in the Nashville community to expand their horizons with guidance from members of the outstanding Vanderbilt faculty," said Martin Rapisarda, associate dean in the College of Arts and Science at Vanderbilt. "[rquote]The once-per-week evening classes are designed to be convenient for people to fit into busy work and family schedules."[/rquote]
Courses offered this fall include The United States and the Vietnam War; Advanced Fiction Writing Workshop; a philosophy course, Society, Power and the Individual; and Visions of Amazonia, a look at how writers and filmmakers have represented the Amazon River Valley in South America.
MLAS students have the option of taking a broad variety of classes or focusing on a specific area and earning a certificate. Certificates are available in ethics, creative arts, history and creative writing.
An open house will be held 6 p.m. Aug. 8 in Wilson Hall on the Vanderbilt campus to showcase the fall 2012 courses. Anyone interested in the MLAS program is encouraged to attend.
For more information, see the MLAS website or telephone (615) 343-3140.