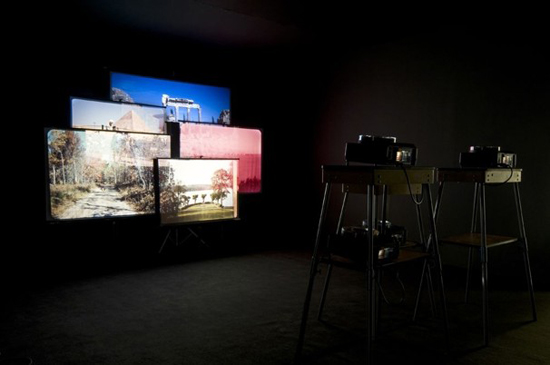 Search for Landscapes, Assistant Professor of Art Vesna Pavlović's installation using 35 millimeter slides of one family's long-ago travels as well as antique slide projectors to evoke the nature of memory and decay, is currently on view at G Fine Art in Washington, D.C., and was recently reviewed in The Washington Post. Read the Post's review here.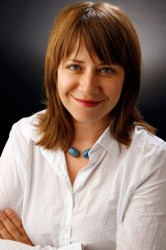 In the past year, Search for Landscapes has been shown around the world in some of the most prestigious exhibitions of contemporary art. Last year it was included in the 12th Istanbul Biennial, and it's currently on view as part of Bucharest Biennial 5 in Bucharest, Romania, curated by Anne Barlow, executive director of New York's Art in General.
Search for Landscapes is also currently on view in Copenhagen, Denmark, where Pavlović is participating in a City of Copenhagen artist's residency. Another show of her work recently opened at BKS Garage, a space associated with the Royal Danish Academy of Fine Arts. This show is part of Pavlović's ongoing collaboration with Danish artist Maria Finn.
To learn more about her work, visit Pavlović's website.