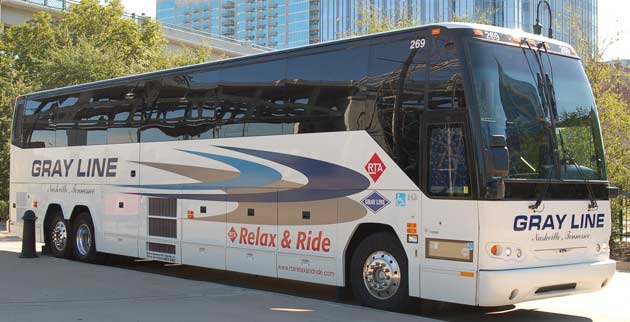 The Nashville Metropolitan Transit Authority (MTA) and the Transit Alliance of Middle Tennessee will kick off a series of ongoing public information sessions on the East-West Connector bus rapid transit (BRT) project with four sessions scheduled next month. The East-West Connector Community Forums will be held at locations along the East-West Connector corridor from the White Bridge Road area in West Nashville to Five Points in East Nashville
The Community Forums will provide information on the proposed route and transit station locations, as well as how BRT differs from traditional bus service.
Listed below are the locations and times for the initial series of community forums as well as the Nashville MTA bus routes that serve each location:
Community Forums
Vine Street Christian Church
Monday, July 9, 5:30 p.m.
4101 Harding Road
(Routes 3 & 5)
East Nashville Community Center
Wednesday, July 11, 5:30 p.m.
601 Russell St.
(Routes 4 & 20)
Downtown Library
Tuesday, July 17, 11 a.m.
615 Church St.
(Routes 1, 2, 3, 5, 8, 11, 17 & 38X)
West End United Methodist Church
Wednesday, July 18, 11 a.m.
2200 West End Ave.
(Routes 3, 5 &11)
"After several weeks of studies and preliminary design work by our engineering consultants, we now have a route and preliminary transit station locations to share with residents, business and property owners, and employees who work along the corridor," said Nashville MTA Board Chair Freddie O'Connell. "These forums are an important opportunity for us to listen to individual comments, concerns, and suggestions that will help us plan a successful BRT project."
The East-West Connector will run along an eight-mile corridor that stretches from Five Points in East Nashville to the White Bridge Road area in West Nashville. It will allow residents and visitors to travel through the heart of the city faster than they can in a car stuck in traffic. The BRT service is expected to serve more than one million passengers in its first year.
"Public input is critical to the success of the East-West Connector," Mayor Karl Dean said. "I urge Nashvillians to make an effort to attend one of these area forums to learn more about this transformative project and provide feedback that will be invaluable as planning for the BRT line moves forward in the next year."
Additional community forums and information sessions to share specific recommendations and implementation options will be held at later dates.
To follow the project, "like" it on Facebook.
"The Transit Alliance of Middle Tennessee is committed to working with MTA and Mayor Dean in making the East-West Connector a cornerstone of our regional transportation network," said Charles Bone, chairman of the Transit Alliance.
The East-West Connector Engineering and Environmental Analysis is being led by URS Corporation, a leading provider of engineering, construction and technical services for public agencies and private sector companies around the world.
Please note that attendance at these meetings is not required for comment.  Individuals also may mail comments to MTA Planning Department, attn:  Public Meeting Comments, 430 Myatt Drive, Nashville, Tenn.  37115, fax comments to (615) 862-6208, call Customer Care at (615) 862-5950 or email them to mta.publicmeetings@nashville.gov. Comments also may be left on the East-West Connector hotline at (615) 425-5313.
Contact: Patricia Harris-Morehead, (615) 880-3943;
Wendy Smith, (615) 862-6194