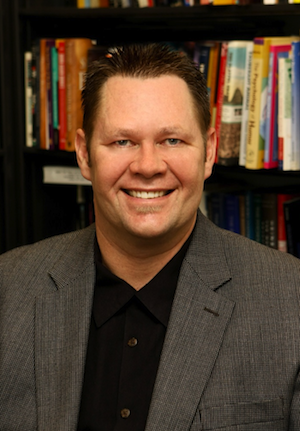 A professor of pastoral care and counseling who studies the confluence of theology and psychology in people's lives is the new director of Vanderbilt University Divinity School's Program in Theology and Practice.
The Rev. Jaco J. Hamman of Western Theological Seminary will direct a model program created at Vanderbilt to improve the training for those who will prepare future ministers, according to James Hudnut-Beumler, dean of the Vanderbilt Divinity School. Hamman will also be an associate professor in the area of religion, psychology and culture.
"We are fortunate to have found a gifted teacher, mentor and colleague in Professor Jaco Hamman," said Hudnut-Beumler, who is the Anne Potter Wilson Distinguished Professor of American Religious History. "Only a multitalented individual like Jaco could hope to join a dynamic graduate program such as ours with students in all six years of development, but we were convinced early on that we had found the right leader."
Born in South Africa, Hamman graduated from the University of Port Elizabeth with a bachelor's degree in theology and psychology in 1988. He also earned a bachelor's degree from the Stellenbosch University Seminary School in 1991 and a master's degree from the same institution in 1993.
"The Program in Theology and Practice is a visionary and exciting program," said Hamman. "I am grateful to join the Vanderbilt Divinity School community and to be a part of the program. With gifted students mentored by expert teachers, researchers and ministry partners, the program is already influencing ecclesial, academic and societal landscapes. I imagine this influence growing significantly in the years ahead."
Hamman began his career as a hospital chaplain and left his native country in 1993 to pursue further training with the Association of Clinical Pastoral Education. His interest in the emotional, spiritual and relational experiences of people deepened, and he enrolled at Princeton Theological Seminary, where his dissertation focused on the Biblical figure Job. Hamman received his doctorate in 2000.
Before going to Western Theological Seminary in Holland, Mich., Hamman spent three years as a pastoral psychotherapist, group therapist, and marriage and family therapist at the Blanton-Peale Graduate Institute in New York City. His books include When Steeples Cry: Leading Congregations Through Loss and Change, Becoming a Pastor: Forming Self and Soul for Ministry and A Play-Full Life: Slowing Down and Seeking Peace. All have been published by Pilgrim Press.
Hamman is an ordained minister in the Reformed Church in America and a Fellow in the American Association of Pastoral Counselors. He will begin directing the Program in Theology and Practice on Aug. 16 after teaching in Zambia this summer.
"As I join colleagues in theological education in Zambia, my conviction that our global society needs practical theologians skilled in interdisciplinary dialogue is being strengthened," Hamman said.
The Divinity School and Graduate Department of Religion began developing this program nine years ago to form a generation of professors who are outstanding teachers of people preparing for ministry and groundbreaking scholars who do practical theology in every discipline.
The program recently received a $5 million renewal grant awarded by the Lilly Endowment Inc. A $10 million launch grant in 2004 by the Lilly Endowment was the largest ever received by Vanderbilt Divinity School.