Bluebird on the Mountain to feature Pierce and Grace Pettis, Tom Kimmel
by
Chris Skinker
Jun. 8, 2012, 2:29 PM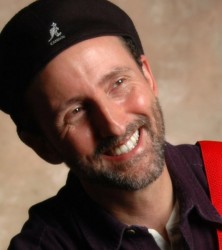 Tom Kimmel, along with father and daughter Pierce and Grace Pettis capture the spotlight Saturday, June 16, for the second concert in the 2012 Bluebird on the Mountain concert series. The performance will take place at Vanderbilt's Dyer Observatory at 8 p.m. Gates will open at 6 p.m.
After putting together a handful of "horrible" bands during his high school days, singer-songwriter Pierce Pettis finally attracted notice as a staff writer at Muscle Shoals Sound Studios when his "Song at the End of the Movie" found its way on Joan Baez's 1979 album Honest Lullaby. Pettis's music career includes the release of several albums, a staff songwriter arrangement with PolyGram, a New Folk Award at the Kerrville Folk Festival, and a 1999 ASCAP Country Music Award for the Garth Brooks hit "You Move Me."
Daughter Grace has been steadily building her reputation in the music industry since the release of her 2009 self-titled debut album in 2009. Her song "Nine to Five Girl" was awarded the Best Song Award in NPR's Mountain Stage NewSong Contest. Following this award, a handful of others including the Wildflower! Performing Songwriter Contest Grand Prize, the People's Choice award, and being a featured performer at the 2011 Falcon Ridge Folk Festival Emerging Artist showcase. During all the success, Pettis has continued touring and is currently recording her second album.
Kimmel is returning to Bluebird again. Kimmel spent time as Artist in Residence for a unique collaborative program between Vanderbilt University's Blair School of Music, Divinity School and other entities in 2008. Kimmel has been recording music for over three decades releasing critically acclaimed solo albums as well as writing and performing with three unique trios Sherpas, Waymores and New Agrarians.
Additional show dates for this season's series are scheduled for July 21, Aug. 18, Sept. 22, and Oct. 6. Gates will open at 6 p.m. for the 8 p.m. shows. The Sept. 22 and Oct. 6 shows, however, have a 7 p.m. start time with gates opening at 5:30 p.m.
Visitors are encouraged to bring a blanket, lawn chairs and pack a picnic basket. After the show, visitors can linger to stargaze using the observatory's Seyfert telescope. No RV's or buses will be admitted.
Dyer Observatory is located at 1000 Oman Drive, off Granny White Pike between Old Hickory Boulevard and Otter Creek Road, near Radnor Lake. Get directions.
Built in 1953, Dyer Observatory was placed on the National Register of Historic Places in 2009. The property consists of the observatory, 1953 house and garage. The observatory serves as a community resource for the teaching of science as well as a venue for public, private and corporate events.