Media Inquiries
Latest Stories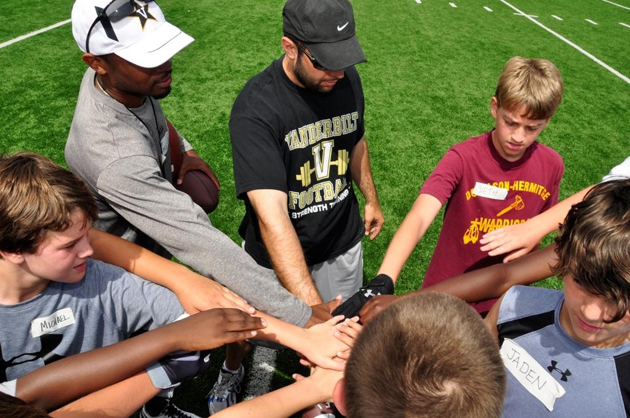 School is out and many parents are scrambling to find meaningful activities for their children to participate in over the summer break.
Vanderbilt offers a wide range of summer camps that focus on athletics, the arts, technology and much more. If your child wants to improve his or her athletic skill under the guidance of coaches and players; learn to design smart phone apps or video games; or do printmaking or explore musical talents, Vanderbilt probably has a summer camp designed for them.
Vanderbilt's summer camps tend to fill up quickly, however a number of them still have openings, including iD Tech Camps (take advantage of a $125 discount for Vanderbilt faculty/staff), Sarratt Summer Youth Art Institutes, Kindermusik at Blair School of Music, Baseball camp with Tim Corbin and Camp Vandy.
Camps operate on a first-come, first-served basis, so sign up your child today.