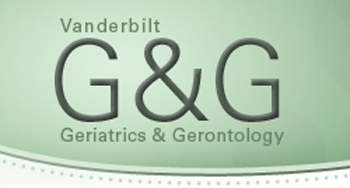 Registration is now open for the 2012 Geriatric Update Conference for primary care, allied health and related professionals.
The conference is scheduled from 8:30 a.m. to 4:30 p.m. Saturday, June 16, at the Gladys Stringfield Owen Education Center at Baptist Hospital, located at 21st Avenue North and Patterson Street in Nashville. Conference check-in begins at 8 a.m. on June 16.
View the conference agenda and a map.
Registration is $60 for physicians; $35 for nurses and other health care professionals; $15 for VA patient care staff; free for students, residents and staff of Baptist and St. Thomas hospitals; and free for Meharry Consortium Geriatric Education Center faculty and advisory board members and conference presenters.
Seating is limited, so register now.
The conference is sponsored by the Meharry Consortium Geriatric Education Center in collaboration with the Vanderbilt Center for Quality Aging, the Vanderbilt-Reynolds Geriatrics Education Center, the VA-Tennessee Valley Healthcare System – Geriatric Research Education and Clinical Center, the Tennessee Geriatrics Society and the Tennessee Association for Long Term Care Physicians.
Contact: Meharry Consortium GEC, (615) 327-6947
gec@mmc.edu