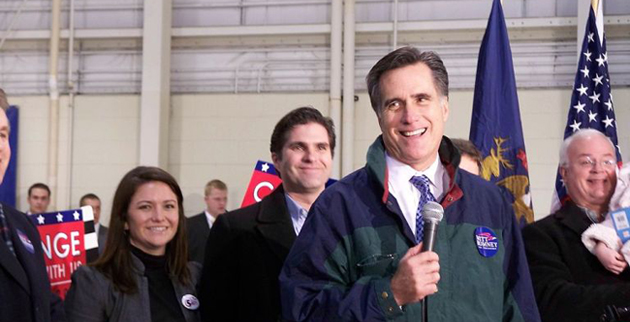 Mitt Romney has a firm lead in Tennessee over President Obama in the November presidential election, according to a new Vanderbilt poll.
Romney leads the president 48 to 40 percent among registered voters in the state. The poll, based on landline and cell phone interviews May 2-9, has an error rate of plus or minus 4 percentage points.
"Mitt Romney is still consolidating his support in the state and looks very likely to win this state comfortably in the fall," said John Geer, co-director of the poll and holder of the Gertrude Conaway Vanderbilt Chair in Political Science.
The Center for the Study of Democratic Institutions at Vanderbilt University aims to foster an engaging intellectual environment to explore how political institutions shape political debate, ameliorate conflicts and influence public policy. For more information on the Vanderbilt Poll, see the Center for the Study of Democratic Institutions website.
Half of all the 1,002 Tennessee adults polled, 75 percent of whom were registered voters, disapprove of Obama's job performance, with 43 percent approving it. When asked to parcel blame or credit for the state of the economy in Tennessee, 29 percent pointed at the president. The second-place finisher in this category was Republicans in the state legislature, at 26 percent.
Fifty percent of those polled are in favor of ditching the new federal health care law championed by Obama.
Romney's performance as the Republican candidate for president earned disapproval from 48 percent of those polled. Thirty-seven percent approved.