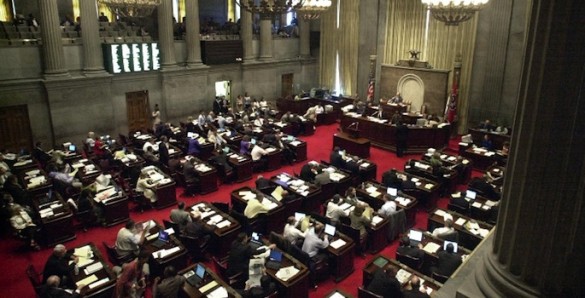 Tennessee state legislators should spend more time on the economy and less on issues like how sex should be taught in schools or expanding the rights of gun owners, citizens of the state overwhelmingly told the Vanderbilt Poll.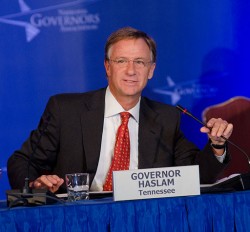 State legislators adjourned the 107th General Assembly on May 1. The session was "dominated by debates over guns, classroom instruction about sex and Gov. Bill Haslam's efforts to overhaul state government operations," summarized the Associated Press.
Bills were passed to prohibit teachers from promoting "gateway sexual activity," to require Amazon.com to begin collecting Tennessee sales taxes in 2014 and requiring state agencies to verify immigration status before approving public benefits. Among the bills that failed were attempts to ban teachers and counselors from discussing homosexuality with elementary and middle school students and guaranteeing employees the right to store firearms in vehicles parked at work.
A total of 1,002 Tennessee adults, 75 percent of them registered voters, were interviewed May 2-9. [rquote]Men and women, blacks and whites, wealthy and not-so-wealthy all agreed that the emphasis of state lawmakers on social issues is a misstep.[/rquote]
Fifty-seven percent said that the economy should be the top priority of state lawmakers, followed by education (22 percent) and health care (14 percent). Forty-two percent believe that legislators "spent too much time addressing social, cultural or religious issues" and 56 percent said they spent "too little time addressing economic issues."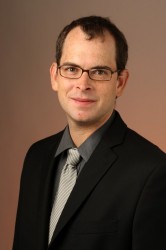 "While we typically have little or no idea what the average Tennessean thinks about the issues that are debated in the state legislature, the Vanderbilt Poll provides a unique opportunity to compare what the state legislature did to what citizens in the state think," said Josh Clinton, professor of political science and a co-director of the Vanderbilt Poll. "This is critical for assessing the performance of a representative democracy. We find, for example, that a majority of Tennesseans at least somewhat disagree with limitations on teachers' collective bargaining rights and limitations on tort damages, but a majority agrees with the laws that were passed requiring state-issued photo IDs to vote and the decision not to outlaw the ability of businesses to keep firearms out of vehicles parked in their parking lot."
The latest Vanderbilt Poll has a margin of error of plus or minus 4 percentage points. It included both landline and cell phone interviews and was conducted by the standards of the American Association of Public Opinion Research. The results were weighted to ensure that the sample was representative of Tennessee in terms of age, gender, education, region and race/ethnicity.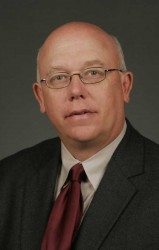 Questions were also asked about the presidential race between President Obama and Mitt Romney and whether citizens approved of the job performance of prominent public officials and the legislature.
Forty-nine percent of those polled approved of how the legislature was doing its job, ranking its job performance above that of President Obama (43 percent) and below that of Gov. Bill Haslam (61 percent).
"Haslam is a popular governor and even has the support of most Democrats," said John Geer, co-director of the poll and holder of the Gertrude Conaway Vanderbilt Chair in Political Science.
[lquote]Mitt Romney will likely win Tennessee in the November presidential election, according to the poll.[/lquote] Among the registered voters polled, Romney leads the state 48 to 40 percent.
"Mitt Romney is still consolidating his support in the state and looks very likely to win this state comfortably in the fall," Geer said.
The Center for the Study of Democratic Institutions at Vanderbilt University aims to foster an engaging intellectual environment to explore how political institutions shape political debate, ameliorate conflicts and influence public policy.
Issue

State Legislature

All

Citizens

Independents

Democrats

Republicans

Tea Party

Limits collective bargaining by teachers

Yes

No

No

No

Yes

Yes

Institute performance pay for teachers

No

No

No

No

No

Yes

Allow teachers to critique scientific theories [HB0368]

Yes

??

??

??

??

??

Allow teachers to mention sexual orientations other than heterosexuality

No

Yes

Yes

No

No

No

Require state-issued photo ID to vote

Yes

Yes

Yes

Yes

Yes

Yes

Have judges chosen by the Governor

Yes

No

No

No

No

No

Civil service reform for TN state employees

Yes

No

Yes

No

Yes

Yes

Limit damages in tort cases to $750,000

Yes

No

No

No

Yes

Yes

Increase estate tax exemption

Yes

Yes

Yes

Yes

Yes

Yes

Permit guns in parking lots of businesses

No

No

No

No

No

No
Source: Vanderbilt Poll, May 2012
The table shows whether a plurality of citizens, Democrats, Republicans and self-identified members of the Tea Party agree with each issue.  It also shows the position of the state legislature based on action or inaction on each issue.  "??" denotes instances in which a plurality had no opinion.
Using all Tennesseans polled, Tennesseans agreed with the actions of the state legislature in 4 out of the 10 issues that we polled about.  Self-identified Democrats and independents similarly agreed with the state legislature in 4 out of the 10 issues as well.
In contrast, Republicans agreed with the state legislature on 8 out of 10 issues (disagreeing only on how judges are to be selected in the state and having no opinion on HB0368).  Self-identified members of the Tea Party agreed with the outcome on 7 out of the 10 issues – disagreeing with the selection of judges and whether teachers should be paid based on the performance of their students.