Bluebird on the Mountain series launches new season May 19
by
Chris Skinker
May. 14, 2012, 3:28 PM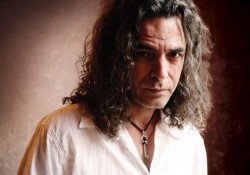 Historic Dyer Observatory will again host the summer Bluebird on the Mountain concert series beginning with a Saturday, May 19, performance by Lionel Cartwright, Allen Shamblin and Chuck Cannon. The concert begins at 8 p.m. and gates will open at 6.
The 2012 series – which includes six concerts – runs from May 19 to Oct. 6 and will showcase more than a dozen of Music City's most popular singer-songwriters. The July concert will celebrate the 30th anniversary of the Bluebird Café, the crown jewel of performance venues for Nashville's songwriting community. Tony Arata, Fred Knobloch, Thom Schuyler and Jelly Roll Johnson are scheduled to perform and special events are being planned.
Season tickets are available through Ticketmaster and a limited number of advance tickets for single shows are also available through the ticket outlet, which will add a handling fee. Single show tickets are $105 for a carload. No individual tickets will be available for the series. In the event of severe weather activity, check the Dyer Observatory calendar for updates the day of the concert.
A multi-instrumentalist, Cartwright worked on the programs I-40 Paradise and Picking at the Paradise, which both aired on the now-defunct Nashville Network. In the latter half of the 1980s, Cartwright released a series of albums for MCA that produced the radio favorites "You're Gonna Make Her Mine," "Give Me His Last Chance," "I Watched It on the Radio" and "Leap of Faith." Cartwright currently serves as a worship pastor at HopePark Community Church in Nashville and continues to work as a songwriter and studio musician.
A native of Tennessee, Shamblin grew up in Huffman, Texas. In 1987 he moved to Nashville and two years later he scored his first No. 1 hit with Randy Travis' recording of "He Walked on Water." In the ensuing years, Collin Raye ("In This Life"), Bonnie Raitt ("I Can't Make You Love Me" [co-written with Mike Reid]), David Ball ("Thinkin' Problem") and Keith Urban ("Where the Blacktop Ends" [co-written with Steve Wariner]) are among the dozens of artists who have recorded his songs. Shamblin has also co-authored two children's books, "Don't Laugh at Me" and "A Chance to Shine," with friend and co-writer Steven Seskin.
Cannon moved to Nashville in 1984 to study music business and finance at Belmont University. In 1992 he started his first publishing company, Wacissa River Music, Inc., and in 2006 established Chuck Cannon Music. Toby Keith has recorded more than a dozen songs written or co-written by Cannon that include the No. 1 Billboard singles "How Do You Like Me Now," "American Soldier" and "Me Too." Brad Paisley, George Strait, Dolly Parton, Lonestar and John Michael Montgomery have also recorded songs penned by Cannon.
Additional show dates for this season's series are scheduled for June 16, July 21, Aug. 18, Sept. 22 and Oct. 6. Gates will open at 6 p.m. for the 8 p.m. shows. The Sept. 22 and Oct. 6 shows, however, have a 7 p.m. start time with gates opening at 5:30 p.m.
Visitors are encouraged to bring a blanket, lawn chairs and pack a picnic basket. After the show, visitors can linger to stargaze using the observatory's Seyfert telescope. No RVs or buses will be admitted.
Dyer Observatory is located at 1000 Oman Drive, off Granny White Pike between Old Hickory Boulevard and Otter Creek Road, near Radnor Lake. Directions are available on the Dyer website.
Built in 1953, Dyer Observatory was placed on the National Register of Historic Places in 2009. The property consists of the observatory, 1953 house and garage and 2006 Star Chamber. The observatory serves as a community resource for the teaching of science as well as a venue for public, private and corporate events.