Media Inquiries
Latest Stories

Ten Vanderbilt University students and graduates have been offered scholarships through Fulbright-sponsored programs for research, teaching and study abroad in 2012-13.
The Fulbright-U.S. Student program – named for Sen. J. William Fulbright – was established in 1946 by the U.S. Congress to "enable the government of the United States to increase mutual understanding between the people of the United States and the people of other countries."
"We are delighted about the number of students receiving Fulbright awards, the variety of studies they represent and the range of countries to which they will go," said Todd Peterson, faculty director of the Office of Honor Scholarships at Vanderbilt University.
Five of the students were awarded Fulbright English Teaching Assistantships. Grantees engage in independent academic and community projects in addition to teaching English part-time.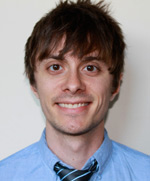 Matthew Baker, an MFA candidate in Creative Writing, will travel to Ireland, where he will write a novel tentatively titled The Governed, set during the 1916 Easter Rising and the Irish War of Independence. "Matt has amazing drive, determination and creativity," said Lorraine Lopez, associate professor of English and Baker's faculty adviser. On campus Baker has worked as a research assistant to help Lopez and Blas Falconer edit a collection of personal essays on Latino identity. Baker also launched The Nashville Review literary magazine.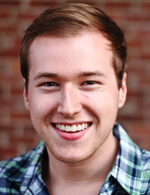 William Bonfiglio, a senior in the College of Arts and Science with a double major in theatre and human and organizational development and minor in Spanish, will teach at a secondary school in Cantabria, Spain. He will work with students on the performance of an American play that illustrates how American drama and comedy differ from traditional Spanish theater. "In part, what's made him a recognized scholar is his ability to organize and then follow through with his plan," said Terryl Hallquist, associate professor of theatre and co-director of Vanderbilt University Theatre. "He leads by example and doesn't let much stand in the way of his intentions. He also has a great sense of humor that will serve him well in the years to come." On campus, Bonfiglio has been active with Vanderbilt University Theater and The Original Cast and has been honored by the Vanderbilt Performing Arts Council.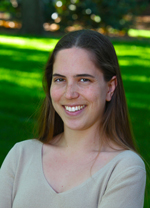 Kate Pride Brown, a doctoral candidate in sociology, will travel to Russia to study environmentalist activism around Siberia's Lake Baikal, the oldest and deepest lake on earth. The impact of globalization on the environmental movement in that sparsely populated area will be an important part of Brown's focus. "Kate, more than any student I've had at Vanderbilt, has the requisite historical imagination and understanding of the abstract dynamics of globalization since the fall of the Soviet Union to communicate its impact in this very remote area of the world," said Richard Lloyd, associate professor of sociology and Brown's faculty adviser. Her project is titled "On Common Ground: Individualism and Collectivism in the Russian Environmental Movement."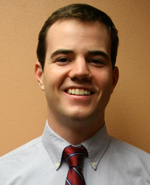 Robert Andrew Follett, a senior in the College of Arts and Science with a double major in economics and history, will study at Great Britain's University of Warwick. With his project, "Greener Side: Biomass Power as a Model of Sustainability in the UK," Follett will examine the United Kingdom's production of power using biomass, a catch-all term for plant material that can be burned for energy. Follett is from Meridian, Miss., known as the heart of the Southern Pine Belt. "I believe the mid-term and possibly long-term answer to converting to alternative and renewable sources of energy lies in finding local solutions," he said. "Power production using the fast-growing pine trees as a fuel is extremely plausible to meet our future energy needs." Follett will research the various cost factors of the UK's biomass industry to see whether or not the industry would be economical in the South. "Andrew combines analytic skills with a keen sense of history, institutions and communities," said Malcolm Getz, an associate professor of economics and one of Follett's professors. "An essay about homelessness that Andrew wrote in my urban economics course was the most insightful essay that I have seen on the subject."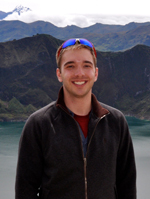 Daniel O'Maley, a doctoral candidate in anthropology, will travel to Brazil to conduct ethnographic research on the politics of open-source software (such as Linux, Mozilla and OpenOffice) by working with computer programmers, software activists and government policymakers in São Paulo, Porto Alegre and Brasilia. "Brazil is unique because the federal government there has been one of the most vocal supporters of open-source software worldwide," O'Maley said. "As an increasingly important global player, the policies Brazil promotes have broader effects." This field research will be the basis for O'Maley's dissertation. O'Maley previously spent a year studying visual anthropology at the Facultad de Ciencias Sociales in Quito, Ecuador. "Dan is a very conscientious, hardworking student who is willing to write and re-write his papers," said Lesley Gill, professor of anthropology and department chair. "The result is always high quality. He is a joy to have as a graduate advisee."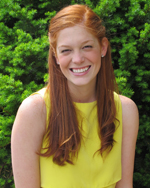 Pauline Roteta, a senior in the School of Engineering, will travel to Brazil next year. Roteta majored in civil engineering with a minor in Chinese. On campus, she was co-president of Manna International and led Alternative Spring Break projects in Ecuador and Argentina. She was instrumental in raising more than $40,000 in funding to support scholarships and service projects at Manna sites in Latin America. She also served as president of the Engineering Council and worked to create a professional community for undergraduates in Engineering.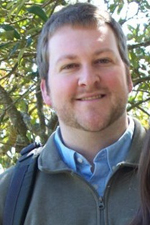 William Runge, a graduate student in the Division of Unclassified Studies, will travel to Belgium to carry out research related to the blended wing body aircraft, an emerging, eco-friendly vehicle concept for civil aviation. Runge will examine the performance of several prospective designs for boundary layer ingesting systems on a blended wing body aircraft at various flight conditions. "Boundary layer ingesting propulsion is a concept for the inlets on jet engines that involves embedding the engine into the body of the aircraft and drawing inlet air through a duct, rather than having the engines exposed, hanging off the wings or the fuselage," Runge said. "This concept could reduce drag and surface area and contribute to considerable fuel savings." Runge received his bachelor's degree in mechanical engineering from Vanderbilt in 2009. He hopes to go to medical school and pursue a career in aerospace medicine or a related field.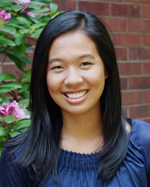 Tiffany Tieu, a senior in the Blair School of Music, will teach English language courses and establish a community music school in Ecuador. "Tiffany, a senior violin performance major, was an outstanding student at the Blair School," said Carolyn Huebl, associate professor of violin. "She won the concerto competition in her sophomore year and was awarded the Heard Prize from the string department in her senior year. She has also been a scholarship recipient at the Aspen Music Festival." Huebl noted that Tieu spent several weeks working in an orphanage/school in Quito, Ecuador, the summer after her junior year and that experience inspired her to apply for a Fulbright scholarship. She has deferred graduate study in order to accept this scholarship, but plans to pursue a master's degree in violin performance upon her return.
Two other students who are in the College of Arts and Science have been awarded scholarships but will pursue other projects.
Nate Marshall, with a double major in English and African American and Diaspora studies, was awarded a teaching assistantship in South Africa. He is headed to the University of Michigan for graduate studies. Marshall fell in love with poetry and rap at a young age. He is now one of the main characters of the critically acclaimed documentary Louder Than a Bomb.
Harry Lopez, with a double major in political science  and theatre, was awarded an Austrian Fulbright Teaching Assistantship. Lopez, who has a strong interest in immigration/education reform for minority groups in the United States, has chosen to stay in Nashville for two years to participate in Teach for America.