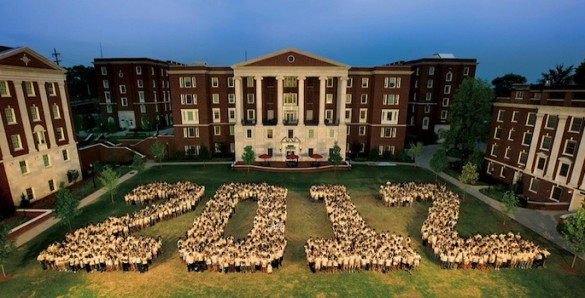 The first class to experience Vanderbilt University's living-learning community, The Martha Rivers Ingram Commons, will receive their diplomas during Commencement May 11.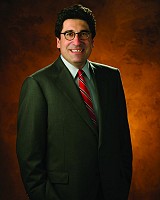 Chancellor Nicholas S. Zeppos will give the traditional address to Vanderbilt graduating students during Commencement ceremonies May 11, preceded by a speech from newsman Tom Brokaw, who will appear May 10 during Senior Day.
The class of 2012 was the first to spend their first year at The Commons, where they lived among faculty who guided them through the transition to university life. The Commons, which opened in 2008, is designed to foster closer ties among students in their first year and enrich the intellectual life of both students and faculty by extending learning outside the classroom.
Commencement week activities will also include a kickoff dance the evening of May 9, educational seminars led by faculty and separate ceremonies for graduates of Vanderbilt graduate and professional schools. Both Commencement and Senior Day will be broadcast live in widescreen format at the events and also at several indoor locations on campus.
About 3,000 graduates are expected to attend Commencement. Degrees are scheduled to be awarded to 1,688 undergraduates and 2,052 graduate students.
Senior Day and Commencement will also be streamed live on the Vanderbilt homepage and will be made available for viewing after the event.
Brokaw highlights senior day with a talk from 11 a.m. to noon at Memorial Gymnasium. He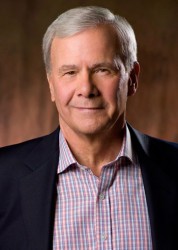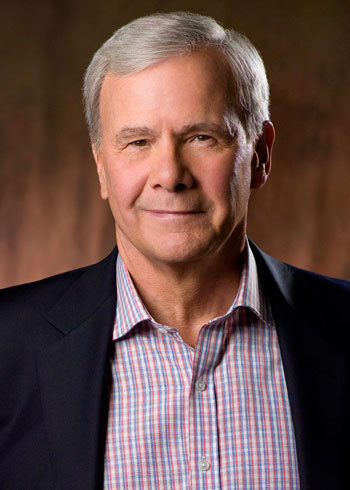 is the former anchor of NBC Nightly News and author of books including The Greatest Generation. At the event, he will be awarded the Nichols-Chancellor's Medal as an individual who "defines the 21st century and exemplifies the best qualities of the human spirit."
The Nichols-Chancellor's Medal was created and endowed by Vanderbilt Law School graduate Ed Nichols and his wife, Janice, in honor of Edward Carmack and Lucile Hamby Nichols. The medal is presented annually during Senior Day and carries a cash prize.
Family and friends of the graduating seniors are invited to four faculty seminars later in the day, on topics including robotics in the operating room and privacy in America.
Commencement begins 9 a.m. May 11 on Alumni Lawn. For those who prefer to watch indoors, it will be simulcast in Sarratt Cinema, the Old Gym near Alumni Lawn, Neely Auditorium and Rand Dining Hall and also online.
Twitter followers are invited to follow the thoughts comments of Commencement participants during the ceremony at http://www.twitter.com/vugraduation. Those who wish to contribute tweets should add #vu2012 to the end of each tweet so it is routed to the official site. Information is also available at the Vanderbilt Facebook site.
A detailed schedule on Vanderbilt Commencement and Senior Day activities is available at the Vanderbilt Commencement website.