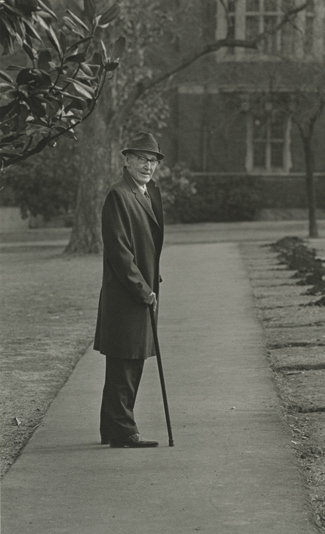 Sarratt Student Center, undergoing its first major renovation in more than a decade, has been a hub of campus activity since it opened in 1974. Perhaps unknown to today's students is the man for whom it was named. When Madison Sarratt came to Vanderbilt as an assistant professor of mathematics in 1916, Chancellor James Kirkland advised him, "Vanderbilt is a good place to invest your life." Sarratt would do just that, serving the university continuously for the next 62 years.
Early on, Sarratt taught algebra, geometry and trigonometry to freshmen. Something he once told a class has become synonymous with the Vanderbilt honor code: "Today I am going to give you two examinations, one in trigonometry and one in honesty. I hope you will pass them both. But if you must fail one, let it be trigonometry." He would dispense much wisdom and humor in the decades to follow, serving as chair of the math department; dean of students for more than 25 years; and vice chancellor of the university, including eight months as acting chancellor in 1946. A longtime champion of Vanderbilt athletics, Sarratt chaired the Vanderbilt Athletic Committee and held offices in both the Southeastern Conference and NCAA.
When he retired from administrative work in 1958, Sarratt was named dean of alumni. In 1964, the Board of Trust established the Madison Sarratt Prize for Excellence in Undergraduate Teaching, a coveted faculty award to this day. Chancellor Alexander Heard often called him "the best-loved person in Vanderbilt's history." Sarratt lived on campus and kept regular office hours until shortly before his death in 1978.