Dear Colleagues,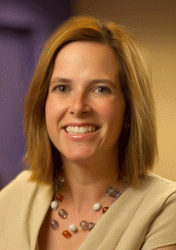 As Middle Tennessee's largest private employer, our faculty and staff work and live throughout the region. To bring an added level of convenience to health care services for members of the Vanderbilt Health Plan, additional choices will be offered through our affiliated providers, which may be closer to your home.
I am pleased to announce Vanderbilt University Medical Center and our affiliate medical centers – Maury Regional Medical Center, NorthCrest Medical Center and Williamson Medical Center – have agreed to create the Vanderbilt and Affiliates Network, a comprehensive regional offering for health care services now available to Vanderbilt University employees.
With access to providers throughout Davidson, Maury, Robertson and Williamson counties, members of Vanderbilt's health plan can now enjoy convenient access to high-quality care throughout Middle Tennessee at the same benefit levels available today through Vanderbilt's clinics and hospitals. Specifically, the same co-pays and co-insurance will be applied to the Vanderbilt and Affiliates Network hospitals and their participating providers as they are when receiving services from Vanderbilt facilities and physicians. This change is effective May 1, 2012.
For more information, visit the Vanderbilt and Affiliates Network page on the Human Resources website.
This network of high-quality health care providers marks the exciting beginning for an integrated approach to health care in which Vanderbilt health plan members can receive expanded choices and may receive their care closer to home.
Sincerely,
Traci Nordberg
Chief Human Resources Officer and Associate Vice Chancellor
Questions? Contact: Employee Service Center, (615) 343-7000
human.resources@vanderbilt.edu.