Two Vanderbilt humanities professors named Guggenheim fellows
by
Ann Marie Deer Owens
Apr. 24, 2012, 2:49 PM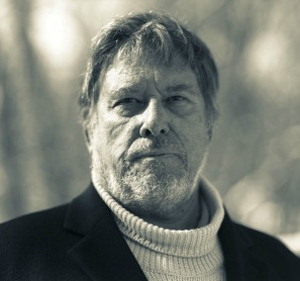 Two humanities professors in Vanderbilt University's College of Arts and Science have been named 2012 fellows by the John Simon Guggenheim Memorial Foundation.
Jonathan Lamb, the Andrew W. Mellon Professor of the Humanities, and William Luis, the Gertrude Conaway Vanderbilt Professor of Spanish, are among 181 recipients in the United States and Canada selected for the highly coveted fellowship. Artists, scholars and scientists in all fields are eligible to apply for the fellowships, which are awarded on the basis of impressive achievement in the past and exceptional promise for future accomplishment.
"The Guggenheim represents the pinnacle of academic achievement, and we are honored by this tribute to Professors Lamb and Luis," said Carolyn Dever, dean of the College of Arts and Science and professor of English. "Both scholars bring innovation to questions of major significance within their fields."
Lamb, who teaches and writes about 18th-century literature and culture, is working on a book about the effects of the disease scurvy on the nerves and temperaments of its victims.
"Scorbutic sailors were prone to fits of passion – melancholy, fear, anger and delight – that seem inseparable from a morbid sensitivity to impressions associated with the disease," Lamb said. He noted that naval history is studded with eruptions of such feelings, such as the mutiny on HMS Bounty, the death of Captain James Cook and the fatal end of Captain Robert Scott's Terra Nova expedition to the Antarctic.
"Looking at examples of perceptual distortions and abnormally acute sensations from those who had scurvy, I want to see if it is possible to define something like a genre of scorbutic literature, in which books such as Bacon's New Atlantis, Swift's Gulliver's Travels and Melville's Moby-Dick would loom large," Lamb said.
Lamb has been conducting research at the National Maritime Museum in Greenwich, England, for his book, tentatively titled Scurvy: the Disease of Discovery (Princeton University Press). He will use the Guggenheim funding to complete the research. He said that he is fortunate to have two collaborators from the Vanderbilt University Medical Center, Professor of Medicine James May and Assistant Professor of Medicine Fiona Harrison. They have been exploring the connections between low levels of ascorbate and damage to the nervous system.
Lamb is the author of The Things Things Say (Princeton University Press), a study of the strange energy generated by things when they are emancipated from the state of property. Other publications include Preserving the Self in the South Seas, 1680-1840 (University of Chicago Press).
Lamb joined the Vanderbilt English Department in 2002 after teaching at Princeton University and the University of Auckland. He was awarded the Arts and Science Graduate Teaching Award in 2009. Lamb earned his bachelor of arts and doctoral degrees from the University of York.
Luis joined the Vanderbilt Department of Spanish and Portuguese in 1991. He previously taught at Binghamton University and Dartmouth College and held visiting teaching positions at Washington University in St. Louis and Yale University. He is a leading authority on Latin American, Caribbean, Afro-Hispanic and Latino U.S. literatures.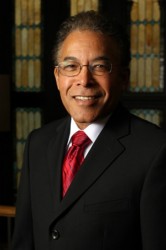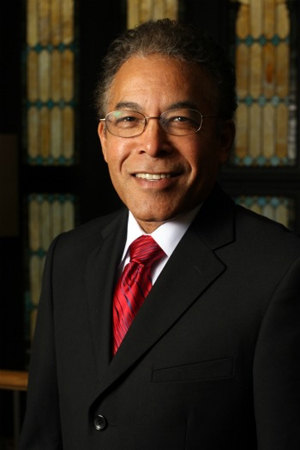 Luis, who is editor of the Afro-Hispanic Review, will use his Guggenheim funding to write the definitive book on the life and works of the Cuban slave poet Juan Francisco Manzano, the only slave in Latin America to author his autobiography at a time in which slaves were prohibited a formal education.
Manzano, a house slave, taught himself to read and write and published Poesías líricas, Flores pasajeras and other poems in the magazines of the period. He also wrote the play Zafira. However, his greatest accomplishment, Luis said, was to author in 1835 his slave autobiography, which denounces the cruelties of the slavery system. Manzano even became a fugitive slave. Slavery was abolished in Cuba in 1886.
Luis received permission to compare different versions of Manzano's autobiography, including copies held by libraries in Havana and Yale University. "There is more than one autobiography, the one written with numerous grammatical mistakes by the slave and the one rendered into standard Spanish by Anselmo Suárez y Romero in 1839," Luis said. "And it was the latter text that was translated and published by Richard Madden in London in 1840. Manzano's original manuscript and corrected version disappeared; the original one was not found until one century later, when the Cuban historian José Luciano Franco published it in 1937. However, the Manzano manuscript contains two writings, one is penned by the slave and the other by a copy editor, and Franco fused both writings in his transcription of the 'original.'"
The Suárez y Romero version was found in the Yale library in the 1980s and Luis said that he has been able to confirm that it is a different autobiography. "Manzano's life has been manipulated by the copy editors or translators of his autobiography," Luis said. "The study will restore Manzano and other black writers to their rightful place in Cuban and Latin American literature and history."
Luis' books include Juan Francisco Manzano: Autobiografía del Esclavo Poeta y Otros Escritos (Iberoamericana), Culture and Customs of Cuba (Greenwood Press), Dance Between Two Cultures: Latino Caribbean Literature Written in the United States (Vanderbilt University Press) and Literary Bondage: Slavery in Cuban Narrative (University of Texas Press).
Luis received his bachelor's degree at the University of New York at Binghamton before earning master's degrees at the University of Wisconsin-Madison and Cornell University. He also earned his doctorate at Cornell.
The John Simon Guggenheim Memorial Foundation was founded in 1925 by U.S. Senator Simon Guggenheim and his wife as a memorial to a son who had passed away earlier.
Other previous Vanderbilt recipients of Guggenheim Fellowships are: William Caferro, the Gertrude Conaway Vanderbilt Professor of History; Michael Bess, the Chancellor's Professor of History; Barbara Hahn, Distinguished Professor of German; Ruth Rogaski, associate professor of history; Jay Clayton, the William R. Kenan Jr. Professor of English; Paul Freedman, former professor of history; John Wikswo, the Gordon A. Cain University Professor; Mark Jarman, Centennial Professor of English; and Matthew Ramsey, associate professor of history.