---
Vanderbilt Dyer Observatory Director Rocky Alvey celebrated two things he cares about deeply at the United Nations on April 12: music and astronomy.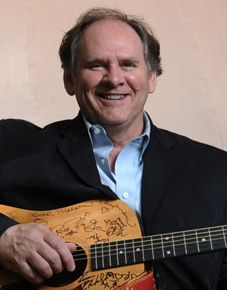 Singer-songwriter Beth Nielsen Chapman and Alvey's collaborative album project The Mighty Sky was featured at the U.N.'s celebration of the International Day of Human Space Flight.
Hit songwriter Annie Roboff, another album collaborator, joined them to perform several songs live. The Mighty Sky, which will be released this September, uses music to teach children of all ages how the universe works.
The science song project was the brainchild of Alvey, who often records lyrics and song ideas on his iPhone as he commutes between Dyer Observatory and his home.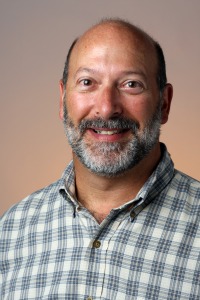 "Finding a way to combine my love of the sky with sound and music was a labor of love," he said.
Chapman found the album particularly apropos for the U.N. gathering. "The title cut talks about how we are just floating on this little blue marble – we really should get along," she said. "It's such a beautiful idea."
Alvey delivered a talk at the gathering titled "Spaceship Earth and Expanding our Perspective."
Vanderbilt Professor of Astronomy David Weintraub also took part, presenting a talk on the importance of using music and art to teach science.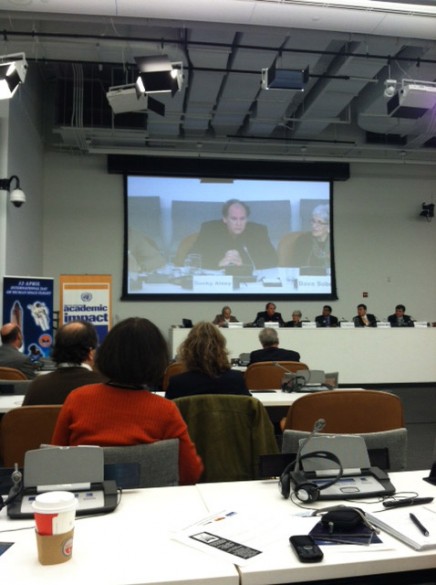 Contact: Lynn McDonald, (615) 373-4897
lynn.d.mcdonald@vanderbilt.edu