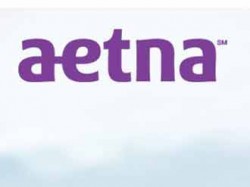 The Aetna Standard and Aetna HealthFund plans are making changes to the way out-of-network charges are determined.
Because there are no set contract rates for out-of-network providers, Aetna has been passing on a percentage of the actual bill to its members. As of May 1, Aetna will base the amount to pay on the official Medicare reimbursement rates. BlueCross BlueShield of Tennessee, Vanderbilt's other health plan provider, already uses this practice.
Depending on the type of claim, some costs could go up when using an out-of-network provider. As a reminder, the Aetna health plan includes three networks: At-Vanderbilt, In-Network (Aetna POS II) and Out-of-Network. Only the out-of-network portion of the plan is affected by this change.
As always, the best thing you can do to lower your health care costs is to use in-network providers and services. See Aetna's participating provider directory for a listing of in-network providers. You also can use Aetna Mobile on Android, Blackberry or iPhone to search for a doctor or hospital.
If you have questions, please contact the Employee Service Center at (615) 343-7000 or human.resources@vanderbilt.edu.
Contact: Employee Service Center, (615) 343-7000
human.resources@vanderbilt.edu.