Dear Vanderbilt Community,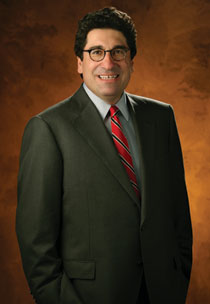 We take great pride in being a safe and healing community. In the wake of recent reports of child sexual abuse on university campuses, Vanderbilt is reviewing our policies and practices for preventing and reporting child abuse, including child sexual abuse. Minors, including very young people, are a vital part of the large and active Vanderbilt community; children are on our campus every day − in our day care centers, medical center, summer camps, and special academic programs, among others. Along with the privilege of interacting with young people comes a special responsibility for their care and protection.
Important safeguards are in place to prevent and respond to child abuse on our campus. However, due to the serious nature of this issue, we want to do more. Among other things, we will focus on more fully centralizing our administration of programs for minors and standardizing our policies for protecting the participants in these programs.
Tennessee law requires anyone with knowledge of child abuse, and anyone with knowledge or reasonable cause for suspicion of child sexual abuse, to report it to the Tennessee Department of Children's Services, a judge having jurisdiction over the child, the local sheriff, or the police.
The law imposes additional reporting requirements on preschool, school and day care personnel who know or suspect that a child was abused while on school grounds or under the school's supervision or care. Failing to report child abuse is not only unacceptable at Vanderbilt, it is against the law. We want to be sure that all Vanderbilt faculty, staff and students are fully aware of the reporting requirements and know how and with whom to file a report. You can call the ethics and compliance hotline toll-free 24 hours a day, 7 days a week: 1-866-783-2287.
To ensure that we are always developing and following best practices, I have appointed a committee with representatives from across the university and charged it with leading this important initiative.  The committee is co-chaired by Vice Provost for Faculty Tim McNamara and Associate Vice Chancellor for Health Affairs David Raiford. Tim, David and the committee will work with the two staff councils and the Faculty Senate to strengthen Vanderbilt's policies and practices for protecting minors.
There is no greater goal for the university  − or for me − than to ensure we are doing everything possible to protect the precious young people with whom we come into contact every day and to respond appropriately if wrongdoing is suspected.  We are a compassionate and dedicated community, and I thank you for joining me in this endeavor.
Sincerely,
Nicholas S. Zeppos
Chancellor