Tea Party's role in upcoming presidential election topic of lunchtime lecture
Apr. 6, 2012, 12:13 PM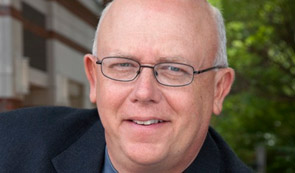 The Tea Party is a formidable force in American politics, but the movement will actually help President Obama win re-election in 2012, according to John Geer, chair of Vanderbilt's political science department.
Geer will discuss "Why the Tea Party is Obama's Ace in the Hole" during a lunchtime lecture Wednesday, April 18, at the downtown Nashville Public Library, 615 Church St.
The Tea Party has forced the Republican Party to the right, away from the more moderate segment of the public that is so essential for winning a presidential election, Geer says. However, the Tea Party's pressure on the GOP does not ensure Obama's re-election. If the economy stalls over the coming months – moving away from what now looks like a modest recovery – the United States could easily see a President Romney (or perhaps Santorum).
Box lunches will be provided for the first 300 people to RSVP to (615) 322-8585 by April 16. 

Lunch will be served beginning at 11:30 a.m. The program is from noon to 1 p.m.
This complimentary luncheon series is sponsored by Vanderbilt and the Nashville Public Library.
Contact: Community, Neighborhood and Government Relations
cngr@vanderbilt.edu