Media Inquiries
Latest Stories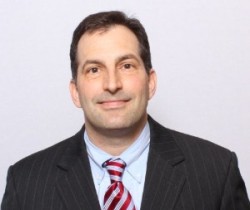 Vanderbilt University will welcome a top executive for its central financial services team in May, when Eric C. Kopstain begins work as associate vice chancellor for finance.
Kopstain, currently associate dean of finance for the Faculty of Arts and Science Office of Finance at Harvard University, will be the new associate vice chancellor for finance at Vanderbilt, beginning in May. He will provide strategic leadership of the university's accounting, financial reporting, tax, financial systems, budgeting and capital management teams.
"With a finance career that truly spans all parts of the university enterprise, and with a set of successful experiences enhancing the quality of services provided by the finance team, Eric will fit right in here at Vanderbilt," said Brett Sweet, vice chancellor and chief financial officer at Vanderbilt.
A graduate of Northwestern University (1991) and the Kellogg Graduate School of Management at Northwestern (2001), Kopstain has two decades of higher education budget planning, analysis and administration experience at Harvard, Dartmouth and Northwestern universities.
"Vanderbilt is an institution on the move," Kopstain said. "It possesses a financial and administrative leadership team that is world class and motivated by a dynamic and integrated vision for teaching, research and learning."