Media Inquiries
Latest Stories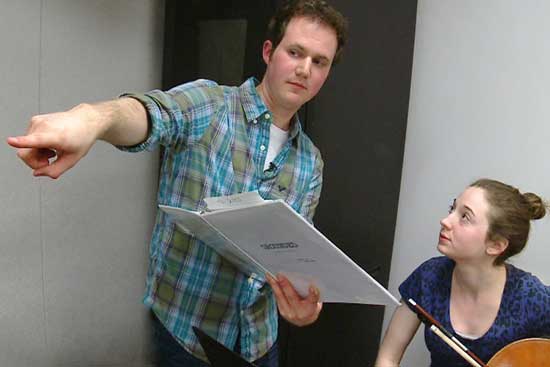 Once you see the original musical Grounded, you'll never think the same way about a layover at the airport.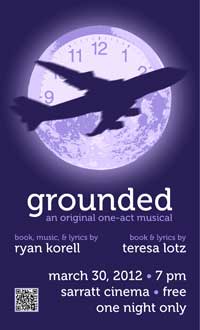 On Friday, March 30, a group of 25 Vanderbilt student actors, musicians and crew will perform the premiere of a one-act musical written and composed by Vanderbilt Blair School of Music senior Ryan Korell. It marks the first time a Blair student has written, composed and performed an original musical on campus.
Grounded takes a humorous and heartfelt look at the lives of a diverse group of people forced together in an airport terminal by a long-delayed flight.
Grounded will be performed one night only at Sarratt Cinema beginning at 7 p.m. The performance is free and open to the public.
For more information, visit the Grounded Facebook page.
Contact: Ryan Korell
ryan.korell@vanderbilt.edu