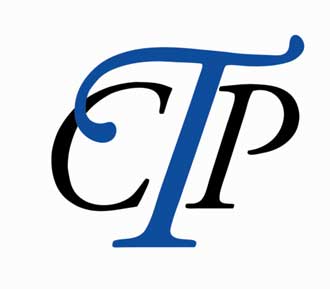 Key issues at the intersection of religion and American society – including health care, taxation and immigration – will be explored March 29 during a symposium sponsored by the Cal Turner Program for Moral Leadership.
"Religion and Politics 2012" will take place from 8 a.m. to 2 p.m. at the Vanderbilt Divinity School, 411 21st Ave. S. Breakfast and registration begin at 7:30 a.m.
"The Cal Turner Program seeks to equip leaders to be more effective in partnering with others to make progress on issues of deep moral significance," said Graham Reside, executive director. "These questions – how can we ensure human flourishing for all, how can we fairly and compassionately share our resources together, and how should we treat the stranger among us – are perennial religious ones," he said.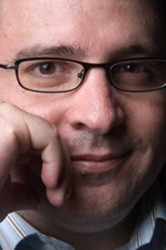 Robert P. Jones, CEO and founder of the Public Religion Research Institute, will deliver the opening address, "God and Politics: What Public Opinion Tells Us about the Role of Religion in the 2012 Elections."
Jones has written two books: Progressive and Religious: How Christian, Jewish, Muslim and Buddhist Leaders are Moving Beyond the Culture Wars and Transforming American Public Life and Liberalism's Troubled Search for Equality. He also writes the column "Figuring Faith" that is published in the Washington Post's On Faith section. Jones earned a doctorate in religion from Emory University, where he studied sociology of religion, politics and religious ethics. He also holds a master's of divinity from Southwestern Baptist Theological Seminary.
Attendees will rotate through three breakout sessions during the conference:
Health Care, led by the Rev. Linda Walling, executive director of Faithful Reform in Health Care;
Immigration, led by Stephen Fotopulos, executive director of the Tennessee Immigrant and Refugee Rights Coalition, and Robert M. Parham, executive director of the Baptist Center for Ethics and EthicsDaily.com;
Taxation, led by Susan Pace Hamill, professor of law at the University of Alabama.
The closing address will be delivered by James Hudnut-Beumler, the Anne Potter Wilson Distinguished Professor of American Religious History and dean of the Vanderbilt Divinity School. His books include Looking for God in the Suburbs: The Religion of the American Dream and Its Critics, 1945-1965 and Generous Saints: Congregations Rethinking Money and Ethics. He also completed an economic history of American Protestantism from 1750 to the present titled In Pursuit of the Almighty's Dollar: A History of Money and American Protestantism.
Hudnut-Beumler earned his master's and doctoral degrees at Princeton University. He also holds a master's of divinity from Union Theological Seminary. He is currently working on a volume on the future of mainline Protestantism.
"Our objective for the conference is to provide good information about the realities of these political and religious challenges so that religious leaders can more effectively bring their religious conviction to bear on some of society's deepest challenges," Reside said.
Registration for the conference is $25 per person. The fee covers breakfast and lunch. Visit http://www.vanderbilt.edu/ctp/Religion_Politics_2012.php for more information, or contact Michelle Bukowski at michelle.bukowski@vanderbilt.edu.