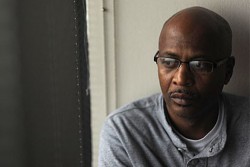 A former death row prisoner will speak at Vanderbilt Law School about his 18-year fight for justice.
John Thompson was freed in 2003 after having eight execution dates delayed by legal proceedings. He was convicted in 1985 of the murder of a hotel executive in Louisiana, but successfully had the conviction overturned after his attorneys presented evidence that prosecutors had deliberately hidden evidence that exonerated him.
Thompson went on to found and lead Resurrection After Exoneration, which helps former inmates adjust to life outside prison.
Thompson will speak at 4:30 p.m. March 27 in Flynn Auditorium at the law school. His talk is titled "Killing Time: An 18-year Odyssey from Death Row to Freedom."
The event is free and open to the public. Video will be available after the event on the Vanderbilt News and Communications website.
The talk is sponsored by the Criminal Justice Program at Vanderbilt Law School.