A distinguished writer noted for his leadership in the translation and preservation of ancient Vietnamese poetry is among those featured at Vanderbilt's two-day "L'invitation au voyage": A Symposium on Poetry and Translation.
John Balaban will deliver the opening address, "On Translating Vietnamese Poetry," from 1 to 2:30 p.m. on March 23 at the Bishop Joseph Johnson Black Cultural Center. The author has deep roots to Southeast Asia that extend back to the Vietnam War. He will discuss his extensive work to preserve the Vietnamese culture through its writings, according to Rick Hilles, assistant professor of English at Vanderbilt and the symposium's organizer.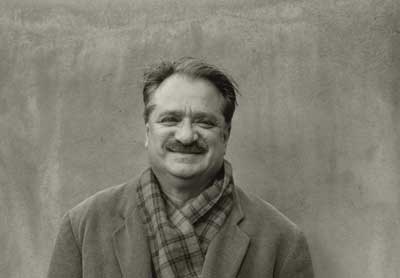 "To me, translation is an exciting art form that plays a role in the revitalization of the English language," Hilles said. "It is a way to get the 'nutrient' of other cultures for those of us who have not had the opportunity to dynamically study those other languages. We really are depending on the translators."
Balaban is the author of 12 books of poetry and prose and the co-founder of the Vietnamese Nôm Preservation Foundation. Among Balaban's honors are the Academy of American Poets' Lamont Prize, a National Poetry Series Selection and two nominations for the National Book Award.
Balaban is also a past president of the American Literary Translators Association. Currently, he is poet-in-residence and professor of English at North Carolina State University.
Following Balaban's talk, there will be a translators' panel and reading moderated by Allison Schachter, assistant professor of Jewish studies and English at Vanderbilt. The panelists are Julian Levinson, the Samuel Shetzer Chair in American Jewish Studies at the University of Michigan and translator of modern Yiddish poetry; Keith Taylor, author and translator of modern Greek who received the Edmund Keeley/Philip Sherrard Translation Prize; Christina Karageorgou-Bastea, associate professor of Spanish at Vanderbilt who is also a translator of modern Greek; and Adria Bernardi, author and translator of Italian poetry.
A reading by Balaban and reception will follow the panel discussion.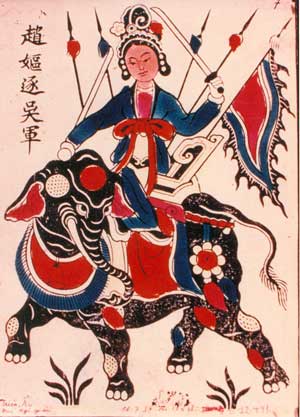 The March 24 events include a talk by Balaban from 1 to 2:30 p.m. on the Vietnamese Nôm Preservation Foundation, which he started in 1999. One of its goals is to create digital libraries to preserve and open up to the world Vietnam's ancient manuscript collections and cultural treasures. In 2008, he was awarded a medal from the Ministry of Culture of Vietnam for his translations of poetry and his leadership in the restoration of the ancient text collection at the National Library.
Following Balaban's Saturday talk, there will be a panel on translation with Ben Tran, assistant professor of Asian studies and English at Vanderbilt; Thomas Wild, assistant professor of German literature at Bard College, whose work centers on the intersection of literature, political thought and poetics; and Tony Stewart, professor and chair of religious studies at Vanderbilt and specialist in the religions and literatures of the Bengali-speaking world. Glenn Kurtz, author of Practicing: A Musician's Return to Music and a faculty member of New York University's School of Continuing and Professional Studies, will serve as moderator.
All of the above events will take place at the Bishop Joseph Johnson Black Cultural Center at Vanderbilt. On Saturday evening, there will be a special performance in the Wyatt Center Rotunda. At 8 p.m. Christine Richter-Nilsson will perform The Red Scarf and The Black Briefcase, a two-person cabaret-styled performance that is based on an original poem by Hilles from his recent collection of poetry A Map of the Lost World. Musical interludes by Brecht, Weill, Purcell and original music composed, sung and performed on the piano by Kate Soper also will be featured. Seating is limited, so please RSVP by contacting Margaret Quigley.
These events are made possible with generous support from Vanderbilt's departments of English, Creative Writing and Asian Studies; the Bishop Joseph Johnson Black Cultural Center; the W.T. Bandy Center for Baudelaire and Modern French Studies; the departments of History, French and Italian, and Germanic and Slavic Languages; the Office of Arts and Creative Engagement; the Jean and Alexander Heard libraries; the Max Kade Center for European and Germanic Studies; Peabody College of education and human development; the Peabody Department of Leadership, Policy and Organizations; the Program in Jewish Studies; the Robert Penn Warren Center; and the Vanderbilt Writing Studio.
"My hope is that the symposium is a way of helping open the whole conversation on how we obtain access to certain forms of knowledge," Hilles said. Contact Hilles for more information.