Ken Burns' pianist to perform Celtic and English country dance music March 22
Mar. 15, 2012, 3:48 PM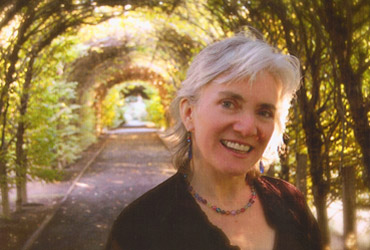 Drawing on classical, traditional folk and contemporary music roots, pianist Jacqueline Schwab has been heard on a dozen of Ken Burns' documentaries, including his Grammy Award-winning The Civil War. A dance musician of many years, she plays for numerous different types of dance and also leads English country dancing.
Schwab will perform at Blair School of Music's Choral Rehearsal Hall on Thursday, March 22, at 7:30 p.m. The event is free to all with a Vanderbilt ID. Admission for the general public is $10 and $5 for non-Vanderbilt students with an ID.
Schwab's solo piano concerts of vintage American music feature works from Mark Twain's era (1835-1910) and beyond: Stephen Foster and Civil War songs; Victorian ballroom dance tunes; Scots and Irish songs and dance tunes brought over by settlers; hymns and spirituals; Ragtime; 20th-century tango and Billie Holiday blues; and contemporary-style Celtic and English traditional music. As part of her concerts, Schwab enjoys speaking with audiences about the music.
Contact: Susan Kevra
susan.kevra@vanderbilt.edu