Hoffman to discuss 'Biennials and Curatorial Ambivalence' in Frist lecture
Mar. 14, 2012, 12:30 PM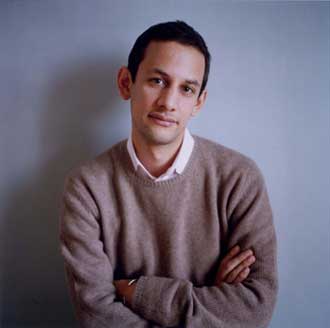 Jens Hoffman, director of the CCA Wattis Institute for Contemporary Arts in San Francisco, will discuss "Biennials and Curatorial Ambivalence" at 6:30 p.m. Thursday, March 15, at the Frist Center for the Visual Arts. The lecture, to be held in the center's auditorium, is free and being sponsored in collaboration with the Vanderbilt University Department of Art and Vanderbilt's StudioVU.
In his lecture, Hoffmann will discuss the increasing tendency of de-skilling in the field of exhibition making, despite the growth of curatorial MA programs, and the disappearance of expertise in much nonexhibition-based curatorial work that is particularly prevalent in biennials.
On the background of his recently curated 12th Istanbul Biennial, he will explore what standards of quality and professionalism in curatorial practice can be and point toward the problematic absorption of normative codes without the creation of thorough and innovative practices.
Hoffman's lecture is part of the annual State of the Art lecture series, designed to introduce contemporary art issues and experts to Nashville audiences.
Contact: Frist Center for the Visual Arts, (615) 744-3342