Media Inquiries
Latest Stories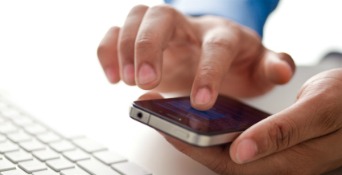 Vanderbilt will launch a new combined University and Medical Center hotline and website for anonymously reporting fraud, waste and abuse on Friday, March 8. Faculty and staff can use The Integrity in Action reporting network to report unethical, illegal or unsafe activity at Vanderbilt.
The website and toll free number – 866-783-2287 – are available 24 hours a day, seven days a week. You do not have to give your name, although you might be asked to check back to provide additional information or to answer questions.
"Your first point of contact should be your manager, but if you don't feel comfortable speaking with your manager, the independent reporting service will allow you to communicate your concerns anonymously and confidentially via the internet or telephone," said Robert Ossoff, assistant vice chancellor for Compliance and Corporate Integrity and the Maness Professor of Laryngology and Voice.
Vanderbilt wanted one central location where faculty and staff could go to report a compliance-related complaint. "Having a hotline is one of the essential elements of a compliance program," Ossoff said. "It's important to have this resource for our employees to have somewhere to go when they know of something egregious."
In addition to fraud, waste and abuse, some common examples of harmful activity include: misuse of grant money, research fraud, NCAA violations and theft/embezzlement.
The hotline is administered by an outside vendor, The Network, located in Atlanta. Each complaint that is received will be disseminated to a case manager to address. The person filing the complaint will be given a case number so that he or she can log back on to view the status of the complaint.
Existing procedures will also remain in place for those wishing to report complaints through a supervisor, or to the office charged with ensuring compliance with a particular policy.
Brochures and posters are being disseminated throughout the campus this week, publicizing the new reporting network.