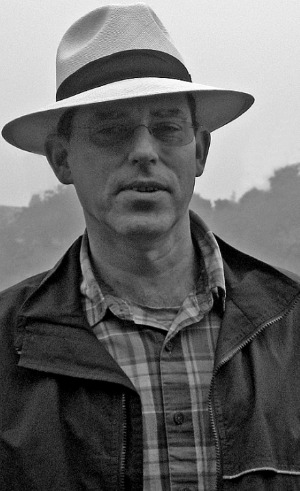 A familiar image in popular culture that few people take seriously is the subject of the March 7 Thinking Out of the (Lunch) Box lecture at the Nashville Public Library.
James McFarland, assistant professor of German and film, will speak on the historical beginnings of the zombie image and the reasons why it remains pervasive today in literature, film and other areas of current culture.  His talk is titled "Profane Apocalypse: The Zombie Image as a Historical Symptom."
"[rquote]The image of a cannibalistic horde of reanimated corpses has its origins in Italian and American horror movies[/rquote]," McFarland said. "However, it now appears in cultural areas far removed from those traditions, often with satirical force. From the margins of culture, the zombie image raises questions of corporeal violence and public decency, of collective life and individual death."
McFarland's areas of research include European philosophy, aesthetic modernism and cinematic imagery. He earned his bachelor's degree at Oberlin College and his master's and doctoral degrees at Princeton University.
Each Thinking Out of the (Lunch) Box library talk, which begins with lunch at 11:30 a.m., is hosted by David Wood, W. Alton Jones Professor of Philosophy at Vanderbilt and founder of the series.
A few changes have been implemented since the Vanderbilt Philosophy Department took over as co-host with the Nashville Public Library. Reservations are no longer necessary. Interested individuals just show up at the library, located at 615 Church St.
A limited number of box lunches will be available starting at 11:30 a.m. with a $6 donation requested to help defray expenses. Tables will be set up in the auditorium for lunch and pre-lecture conversation. The event moves to the main lecture theater across the hall from noon to 1 p.m.
For more information, contact Jessica Polish at polishjessica@gmail.com.