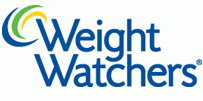 A new 9-week session of Weight Watchers at Work meetings starts March 7 at the Student Life Center.
The difference between At Work meetings and traditional Weight Watchers meetings is that all costs are paid in sessions. This means that everything is paid at the time of joining. The cost includes all meetings for the session and your materials. You can join at any time and the cost will be prorated for the number of weeks left in the session. A meeting typically lasts 45 minutes to 1 hour (includes weigh in and the meeting topic).
This group meets at 11 a.m. on Wednesdays in Meeting Room 3, lower level, Student Life Center.
New Year Promotion:  A 9-week session for $99 for new and returning members, and only $90 for lifetime members over their goal weight by more than 10 pounds. Payment can be made by cash, check, VISA or MasterCard. The first week of the session you can also split your payment into two payments (by check only). Vanderbilt does not process payroll deduction at this time.
Health Plus supports you as you work toward reaching a healthy weight. Health Plus offers full-time faculty and staff a Vanderbilt Weight Watchers at Work Credit of $25 once a year for participating in a series.
Four different groups meet at Vanderbilt. If this location is inconvenient, we can find another Vanderbilt location that will work for you.
Contact: Brenda Ellis,brenda.ellis@vanderbilt.edu if you have any questions on this group, or Beth Dunaway beth.dunaway@vanderbilt.edu for information on the other groups.