Vanderbilt has received a record number of applications for graduate study in 2012, according to Dennis Hall, vice provost for research and dean of the Graduate School.
The Graduate School surpassed the 8,000 mark in completed applications for the first time on Feb. 24.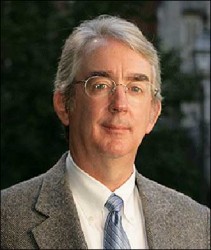 "The number of applications for the Graduate School has been growing steadily since 2001, when we'd received only 2,709 complete applications," Hall said. "Last year, we closed the season with 7,254. This year's number will continue to increase a bit higher than the current total, even though the nominal application deadline was Jan. 15." In practice, a number of programs continue to look at applications for a while after the nominal deadline date, he said.
A same-date comparison shows that Vanderbilt is up 11.8 percent from last year.
Reaching this milestone speaks to the Graduate School's increasing selectiveness and ability to draw top-quality students from across the nation and abroad for graduate study at Vanderbilt.
"The size of our entering class campus-wide each fall is about 450, and we typically make 900 or fewer offers to get such a class," Hall said. "This means that this year, we'll be making offers to roughly 11 percent of those who apply."
Contact: Dennis Hall, (615) 322-2809
dennis.g.hall@vanderbilt.edu