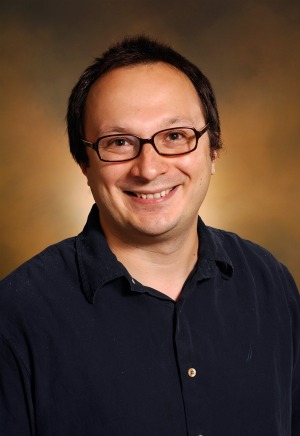 Physicist Kirill Bolotin has won a two-year, $50,000 research fellowship from the Alfred P. Sloan Foundation aimed at encouraging promising young scholars.
He is one of 126 researchers from 51 different colleges and universities in the United States selected to receive the Foundation's research fellowship this year.
Bolotin's research is centered on the recently discovered material called graphene, a single atomic layer of graphite that conducts electricity better than copper, has mechanical strength greater than steel and can be patterned into structures smaller than a virus. Due to this unique combination of properties, graphene has been hailed as a possible replacement of silicon in electronic devices.
The Alfred P. Sloan Foundation is a philanthropic nonprofit institution based in New York. It was established in 1934 by Alfred Pritchard Sloan, Jr., then president and chief executive officer of the General Motors Corporation. Sloan Research Fellowships have been awarded since 1955. Since then, 38 Sloan Research Fellows have gone on to win the Nobel Prize in their fields and 14 have received the Fields Medal, the top honor in mathematics.