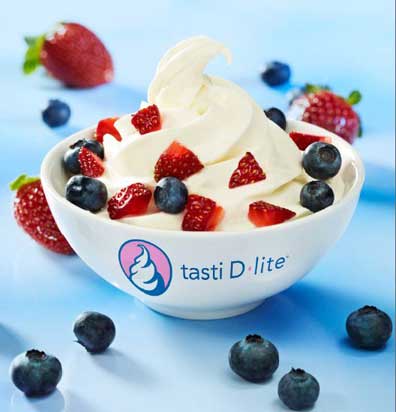 Looking for a treat that won't blow your diet? Try Tasti D-Lite, which is offering the Vanderbilt community a 20 percent discount daily with a Vanderbilt ID.
Stop by the West End Avenue location for one of the 100-plus delectable soft-serve flavors, most of which (including Red Velvet Cake) are only 70 calories.
Also try the delicious protein smoothies, shakes and parfaits, or lighten up your next meeting or event with a Tasti cake or pie.
Tasti D-Lite is located across from Barnes & Noble at Vanderbilt at 2418 West End Ave. Free wi-fi is available in store.
Contact: Jade Fox, (615) 550-3121
jfox@tastidlite.com