Sen. Lamar Alexander among the panelists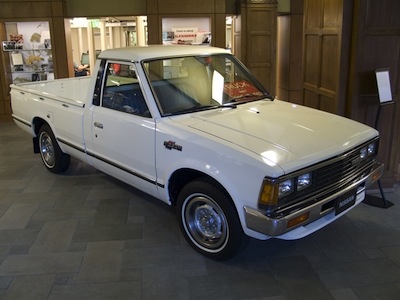 Sen. Lamar Alexander will join other key players from the history of Tennessee's auto industry March 12 for a panel discussion at Vanderbilt University's Central Library. "The Auto Industry Comes to Tennessee," which is free and open to the public, will take place from 6 to 7 p.m. in the library's Community Room.
The panel discussion is part of special programming scheduled in conjunction with the exhibit "Come on along: Lamar Alexander's Journey as Governor," an exhibit drawn from the prized pre-Senate papers that Alexander and his wife, Honey Alexander, recently donated to the university. The exhibit, which includes the first pickup truck produced in Tennessee by Nissan Motor Co., is free and open to the public.
"This is a tremendous opportunity to gather central individuals with an informed perspective about the state's auto industry and to consider what the future might hold," said Jim Bradford, dean of the Vanderbilt Owen Graduate School of Management and moderator of the discussion.
The other confirmed panelists are Bill Krueger, vice chairman, Nissan North America Inc.; Guy Briggs, retired General Motors executive and former vice president in charge of manufacturing operations for Saturn Corporation; and Carlyle Carroll, vice president of economic development for the Nashville Area Chamber of Commerce.
Alexander is a former two-term Tennessee governor, U.S. secretary of education, university president and Vanderbilt alumnus. He spearheaded the successful recruitment of Nissan and other Japanese business investment to the state. During his first two years as governor, Alexander spent a total of two full months in Japan. His efforts paid off when the governor received word on Oct. 30, 1980, that Nissan North America Inc. would locate an assembly plant in Smyrna.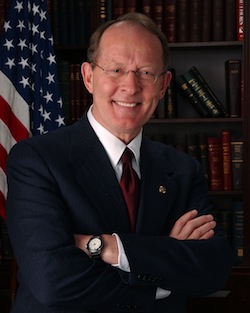 "I've spent more time in Japan during my time as governor than I did in Washington and with greater benefit to Tennesseans," Alexander said of his years as governor from 1979 to 1987. Numerous auto suppliers followed Nissan to Tennessee and Nissan later located an engine manufacturing plant in Decherd. Today the corporate headquarters for Nissan North America is in Franklin, Tenn. Krueger oversees the day-to-day operations of Nissan North Americas' business in the United States, Canada, Mexico, Brazil and 37 other Latin American and Caribbean nations.
Krueger also is responsible for all manufacturing and supply-chain management functions for Nissan's three plants in the United States and its two plants in Mexico. Prior to joining Nissan, he was employed at Toyota in several management positions including general manager at the Georgetown, Ky., plant. He serves on the Vanderbilt School of Engineering's Committee of VIsitors.
Briggs began working at GM in 1961 as a college graduate-in-training at the Flint, Mich., manufacturing plant. On July 31, 1985, Alexander announced that Saturn, described as a new General Motors company, would build a plant in tiny Spring Hill, Tenn. GM and the United Auto Workers joined together to redesign the automobile manufacturing process. That same year Briggs was named vice president in charge of manufacturing, and, on his watch, the first Saturn rolled off the assembly line on July 30, 1990.  He retired in 2006 as GM group vice president of North America Manufacturing and Labor Relations.
Carroll has worked on several successful Nashville-area headquarters and other major facility relocations including: Louisiana-Pacific Corporation, CLARCOR, Quanta Computer, The Bank of New York Worldwide Data Transaction Center, Bridgestone Distribution Center, Cinram Distribution Center, Dell Computer, Shiloh Industries and Johnson Controls.
Carroll earned his bachelor's degree in economics from Vanderbilt University.  Prior to joining the Nashville Area Chamber of Commerce, he held similar roles in economic development with the State of Tennessee and the Middle Tennessee Industrial Development Association. Carroll also worked in urban planning for two years.
Bradford, who was named dean of the Owen School in 2005, previously served as president and CEO of United Glass Corporation and AFG Industries Inc., North America's largest vertically integrated glass manufacturing and fabrication company. The Ralph Owen Professor for the Practice of Management served as AFG's general counsel and spent 11 years in private law practice. Bradford earned his bachelor's degree in political science from the University of Florida and his law degree from Vanderbilt. He completed the Advanced Management Program at the Harvard Business School in 1997.
For more information, contact Celia Walker, director of special projects, at 615-343-4701 or celia.walker@vanderbilt.edu.