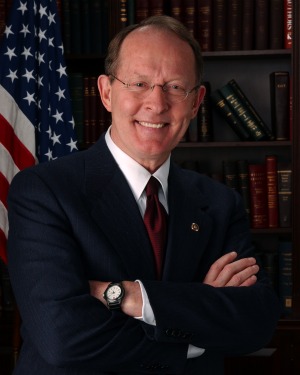 United States Sen. Lamar Alexander; retired Gen. Wesley Clark; Jon Huntsman, the former Utah governor who has served as ambassador to Singapore and China and was a recent contender for the 2012 Republican presidential nomination; Vicente Fox, former president of Mexico, and Bill Richardson, a former governor of New Mexico who has served as U.S. ambassador to the United Nations and as secretary of the U.S. Department of Energy, will deliver public lectures at Vanderbilt University March 19-21 as part of the university's annual Impact Symposium.
The theme of this year's lectures is "Rise of the Rest: What is the Future of American Foreign Policy?"
Alexander will give his talk Monday, March 19, at 6:30 p.m. in Benton Chapel.
Clark's and Huntsman's discussion, which will be moderated by Vanderbilt political scientist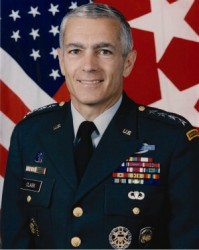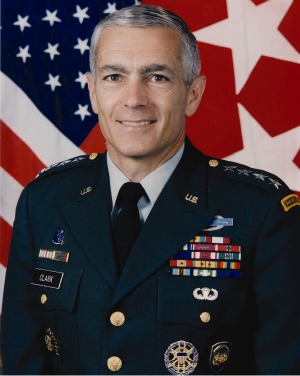 Brett Benson, will be held Tuesday, March 20, at 7 p.m. in Langford Auditorium.
The final night of the symposium on Wednesday, March 21, will feature a discussion between Fox and Richardson at 7 p.m. in Langford Auditorium. The discussion will be moderated by Vanderbilt sociologist Katharine Donato.
Tickets for the Impact Symposium go on sale Friday, Feb. 24. General public tickets are $10 at Sarratt box office or any Ticketmaster outlet. Tickets may also be purchased at www.ticketmaster.com or by calling 1-800-745-3000.
Tickets to the lectures are free to Vanderbilt students, faculty and staff. Only one free ticket may be picked up with a Vanderbilt identification card at the university's Sarratt Student Center box office.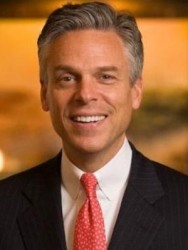 Non-Vanderbilt students with their college or university identification cards may purchase tickets for $5 at the Sarratt box office or any Ticketmaster outlet only.
Alexander, a Republican representing Tennessee in the U.S. Senate, serves on committees overseeing education, clean air, highways, science, appropriations and the Tennessee Valley Authority. He was elected three times by his peers to serve as chairman of the Senate Republican Conference—the third-ranking Republican position in the United States Senate and a position he held from 2007 until January 2012­­. He is the only Tennessean ever popularly elected both governor and U.S. senator.
Clark's previous assignments include his serving as the supreme allied commander Europe and the commander in chief for the U.S. European Command. He also commanded all U.S. forces and was responsible for the direction of most U.S. military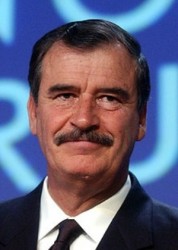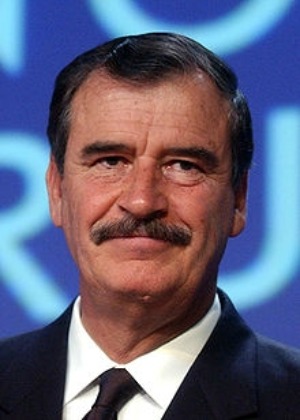 activities and interests in Latin America and the Caribbean as the commander in chief of the U.S. Southern Command in Panama. He has served as the director of Strategic Plans and Policy, J5, the Joint Staff, where he was the staff officer responsible for worldwide politico-military affairs and U.S. military strategic planning. He also led the military negotiations for the Bosnian Peace Accords at Dayton.
Huntsman, a two-term governor of Utah, served in diplomatic positions – as U.S. ambassador to Singapore and U.S. trade ambassador – in the two Bush administrations and as ambassador to China under President Obama. He is fluent in Mandarin Chinese and Taiwanese Hokkein. Most recently, he was a candidate for the 2012 Republican presidential nomination; however, he officially dropped out of the race in January.
Fox was chosen by the Alliance for Change (PAN-PVEM) as its candidate for the 2000 presidential election in Mexico. He would go on to win the election and serve as president until 2006. Previously he had served as federal deputy for the Third District of León, Guanajuato, and governor of the state of Guanajuato.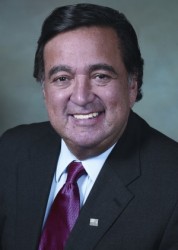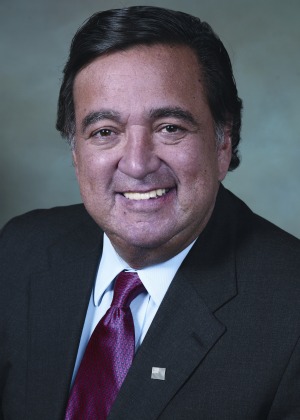 Richardson completed his second term as governor of New Mexico in December 2010. Prior to being elected governor, he served for 15 years in Congress representing northern New Mexico. In 1997, he served as the U.S. ambassador to the United Nations, and in 1998, he was unanimously confirmed by the U.S. Senate as secretary of the U.S. Department of Energy. In 2008, he sought the Democratic nomination for president of the United States. While a congressman, Richardson served as a special envoy on many sensitive international missions. He successfully won the release of hostages, American servicemen and prisoners in North Korea, Iraq, Cuba and Sudan. He has been nominated several times for the Nobel Peace Prize.
For information about the Impact Symposium, call 615-322-2471 or visit studentorgs.vanderbilt.edu/vpb/speakers.